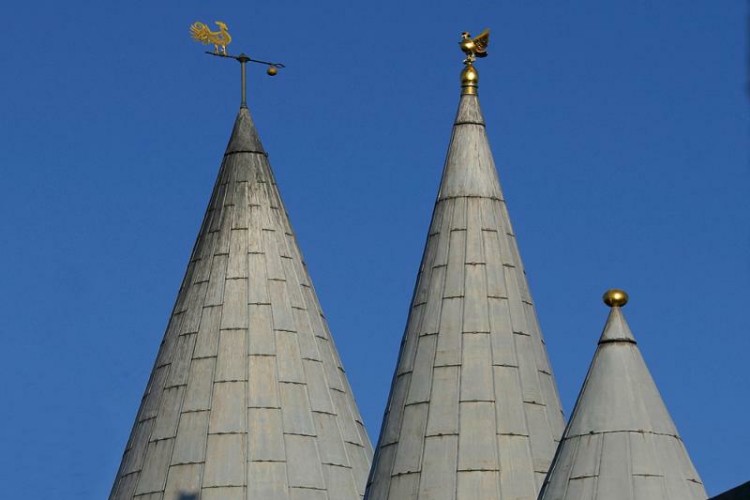 The nine European metals associations are active in the building sector and seek to promote the strengths of metal products for sustainable construction.  Metals for Buildings represents companies involved in primary metal production, downstream manufacturing and recycled metal production.  
"Today's virgin metals are the recycled metals of tomorrow," said Gordon Moffat, Eurofer's director general.  "Metals provide society with a material that is 100% recyclable without loss of properties, and as a result, they help minimise the impact on the earth's resources."
In that sense, the use of metals should be considered as an investment, and not as pure consumption, according to ELSIA. Metal scrap collection and recycling from the demolition or renovation of buildings is already a well-established business activity thanks to the high intrinsic financial value of metal scrap.  A long lifetime, a high secondary value, efficient recovery, low recycling costs and a perpetual cycle of re-use make metals sustainable materials of the future.

"Current EU initiatives, standards and criteria mostly refer to the recycled content of materials, a very common but insufficient indicator of resource saving," said European Aluminium Association secretary general Patrick de Schrynmakers.  "Some products may have a high recycled content, but may not be recyclable a second time because of unacceptable loss of properties.  Metals, in contrast, are recyclable again and again without loss of properties."
Metals for Buildings calls on EU legislators to address the attributes of metal building products and their inherent value for future generations, by including end-of-life recycling in all studies.
ELSIA secretary David Wilson said: "Sustainability regulations should not be just about where a material comes from; they must also include consideration of where a material goes to after use.  EU legislators should not ignore the fact that metals have very high rates of recycling.  In the case of lead sheet for building, 100% comes from recycled material and over 95% goes back into the recycling loop – you can't get much more sustainable than that."
Got a story? Email news@theconstructionindex.co.uk