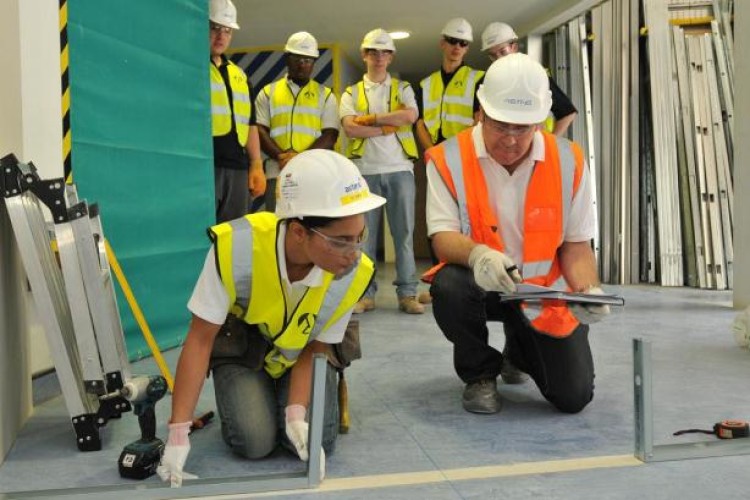 Recommendations from the Business, Innovation & Skills (BIS) select committee include simplification of the funding structure and the formulation of a formal definition of 'apprenticeship'. This should state clearly that apprenticeships are for developing skills not simply for the validation or consolidation of existing skills, the MPs said.
"Without clarity, there is only confusion. Confusion as to what the Government is trying to achieve, what apprentices should be focussing on and what employers should be offering.
An apprenticeship programme without a clear strategy and purpose will not achieve its goals. But it will be open to abuse. This needs to be addressed as a matter of urgency."
Chairman of the BIS committee Adrian Bailey MP said: "The apprenticeship programme can play a key role in resolving some of this county's most pressing issues. It can help us to create a more skilled workforce, to increase employment and to generate sustainable economic growth. For these reasons, the government has, quite rightly, made apprenticeships a priority and has devoted significant resources to help them thrive.
"But money does not guarantee success. The apprenticeship programme needs clarity, oversight and, in these straightened times, to demonstrate that it is providing value for money. There are many areas that require closer scrutiny, careful monitoring or even complete reform. This wide-ranging, evidence-based report carefully lays out the areas where we feel the current model could better serve apprentices, their employers, or, in many cases, both.
"Young people in this country should be given every chance to fulfil their potential in school, in work and in life. An apprenticeships programme that is fit for purpose will help them do this."
The Federation of Master Builders (FMB) voiced its support for the committee and said that the government should follow the recommendation to provide a single definition of an apprenticeship to help restore the apprenticeship brand. This would help remove inequalities in funding, training standards and achievements across different sectors, the FMB said.
However, the CBI was less keen on the report. Director for employment & skills Neil Carberry said: "The committee is right to say the government should prioritise apprenticeships, and make them about delivering high-quality training, not just about high numbers. But the way to achieve these aims is not to heap further red tape onto businesses, as the Committee seems to suggest. Too many businesses are already turned-off by the scale of compliance required to get involved.

Construction union Ucatt described the report as 'a mixed bag'. It welcomed the report's recommendation that publicly funded bodies should use procurement rules to ensure that apprentices are trained on public sector projects on the basis that for every £1m spent one apprentice is trained.
Ucatt general secretary Steve Murphy said: "The link between public sector procurement rules and apprenticeship training is essential in industries such as construction where employers have continually failed to train apprentices. If employers won't train apprentices they should be barred from public contracts."
Ucatt also welcomed the committee's call for a clear definition of an apprenticeship, especially the demand that apprenticeships must include full-time employment and that both work based learning and off the job training is independently accredited.
Mr Murphy added: "These recommendations are important. We need to finally end the policies which created classroom based apprenticeships and self-employed apprentices. Young people who sign up on this basis never receive proper training and are left disillusioned after they find that their apprenticeship is virtually worthless."
However Ucatt was not happy with the Select Committee's support for Group Training Associations and Apprenticeship Training Agencies. GTAs are where a group of employers work together to train apprentices and an ATA is a private company that recruits apprentices and then acts as an employment agency to find them placements.
Ucatt believes that both models are flawed as the link between the employer and the apprentice is broken. This reduces the quality and level of training the apprentice receives and also has implications for the apprentice's health and safety, the union argues. As the apprentice does not have a direct employer, it is less likely that he or she will find full-time employment once they have completed their apprenticeship.
 "The select committee has been hoodwinked," Mr Murphy said. "ATAs and GTAs have been created so that employers can meet apprentice training requirements without taking on the responsibility of employing an apprentice. They dilute and distort the apprenticeship model."
The full report, called simply Apprenticeships, can be downloaded here.
Got a story? Email news@theconstructionindex.co.uk