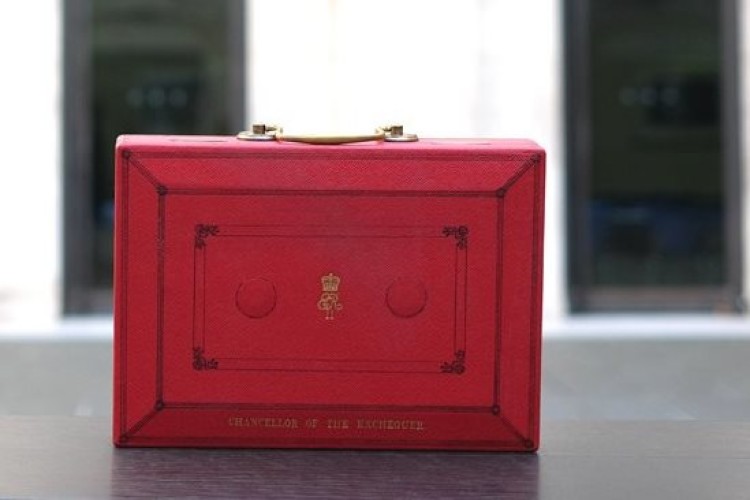 While career lobbyist and trade associations were keen to emphasise the positives, individual reactions were more cynical.
With the UK's impending departure from the European Union, the Office for Budget Responsibility (OBR) has downgraded its forecasts for economic growth, giving the Chancellor little opportunity to introduce a hoped-for stimulus package. That said, the construction industry seems short on sympathy for him.
The Office for Budget Responsibility forecasts economic growth of:
2.1% in 2016 – down from 2% it forecast before the EU referendum
1.4% in 2017 – down from 2.2%
1.7% in 2018 – down from 2.1%
2.1% in 2019 – unchanged.
"While the OBR is clear that it cannot predict the deal the UK will strike with the EU, its current view is that the referendum decision means that potential growth over the forecast period is 2.4 percentage points lower than would otherwise have been the case," the Chancellor said.
A more grounded and less showy character than his predecessor, Mr Hammond made only limited effort to play to the gallery with the usual pantomime of re-announcing already well established policy measures to garner headlines.
But while he said that his style would be different, "my focus on building Britain's long-term future will be the same," he said.
While George Osborne's family money comes from decorative wallpaper, Philip Hammonds comes from bricks and mortar – he owns Castlemead Group.
The headline is a £23bn national productivity investment fund over the next five years, involving encouraging research & development and pump priming house-building.
Within this fund is £2.3bn for a new housing infrastructure fund, to be used for access roads and water connections to support the construction of new homes. On top of that, £1.4bn has been allocated to building 40,000 new affordable homes and another £1.7bn to accelerate the construction of new homes on public sector land.
What the Treasury is describing as 'new' investment in transport infrastructure, Highways England has been allocated £220m for road improvements (a sum approximately equal to Chelsea's annual players' wage bill) and £1.1bn is going to local authorities for their roads and public transport.  A further £27m has been allocated to creating the Oxford-Cambridge Expressway, allowing the detailed design process to begin, in line with the National Infrastructure Commission's recommendation.
The government will also bring forward £100m to accelerate construction of the East-West Rail line western section and allocate £10m in development funding for the central rail section.
Overall, compared to previous spending plans, housing is getting an additional £1.5bn next year, £2bn in 2018/19 and £2.5bn in 2019/20. Transport is getting an extra £475m next year, then £790m the year after and an extra £706m in 2019/20.
One slightly radical measure is the abolition of the autumn statement. "No other major economy makes hundreds of tax changes twice a year, and neither should we," Mr Hammond said. "So the spring budget in a few months will be the final spring budget. Starting in autumn 2017, Britain will have an autumn budget, announcing tax changes well in advance of the start of the tax year. From 2018 there will be a spring statement, responding to the forecast from the OBR, but no major fiscal event.This change will also allow for greater parliamentary scrutiny of budget measures ahead of their implementation."
He added: "This is a long-overdue reform to our tax policy making process and brings the UK into line with best practice recommended by the IMF, IFS, Institute for Government and many others."
Industry reaction
Construction lobby groups and associations generally offered their usual welcome to any money that might be coming their way.
The Federation of Master Builders said the Chancellor was right to be pushing money into house-building and the Civil Engineering Contractors Association naturally said that spending money on civil engineering projects was "in the best interests of securing the long term economic health of UK plc".
CBI director-general Carolyn Fairbairn said: "The Chancellor has prioritised a pragmatic down payment on future productivity growth.  His emphasis on R&D, housing and local infrastructure will help businesses in all corners of the UK to invest with greater confidence for the long-term, during turbulent times.  This will be warmly welcomed."

British Property Federation chief executive Melanie Leech described the spending on infrastructure to help bring forward housing sites as both "a hidden gem" and "a silver bullet". She added: "The £1.7bn for accelerated construction on public land will also help upscale the modular construction sector, meaning a more efficient industry and the faster delivery of homes,"
Others were not so enthusiastic, however.
Michael Thirkettle, chief executive of construction consultant McBains Cooper, said: "We are disappointed that there was no announcement to streamline the planning process or free up land on the greenbelt – much of which is derelict land rather than areas of beauty – as that would also help the shortage of land.
"We were also disappointed not to see further investments in training and apprenticeships in the UK construction industry, as we will need to train and re-train UK people in readiness for any restrictions in the supply of skilled foreign workers following Brexit."
Richard Jones, head of residential and regeneration at Arcadis, said: "Government needs to stop paying lip service to the housing emergency. What we need is a co-ordinated approach to the problem rather than just rolling out initiative after initiative."
Christopher Mahon, investment manager and director of asset allocation research at Barings, said: "The Chancellor's infrastructure plan is upside down. The Treasury has already committed eye watering sums of money to programmes such as HS2, Heathrow & Hinkley that won't be completed for another 20 years.  Billions upon billions have been promised, with those projects costing £56bn, £19bn, and £18bn respectively.
"Meanwhile only token amounts of money are being spent on practical projects that are needed today such as easing rail and road bottlenecks. For example, the £2bn announced today is 50-times smaller than the amounts committed to the 3 mega projects alone. This is despite the Treasury's own analysis showing these smaller less glamorous projects give the bigger payback to the taxpayer. So it is a great shame that the Chancellor continues to be seduced by the glamour of the mega and ignores the utility and timeliness of the micro. Britain seems to be locked into a type of topsy-turvy spending dogma which results in the UK's well known productivity stagnation."
KPMG UK head of infrastructure, building and construction Richard Threlfall said: "One number matters more than any other in what the Chancellor said on infrastructure investment in the autumn statement: 1.2%. It is, as a percentage of GDP, the guidance to the National Infrastructure Commission on UK spending on economic infrastructure from 2020 to 2050. The Chancellor was proud to explain that it represents an increase on the current 0.8. Whilst that may be true, it is still low by international standards, and the continued focus on economic infrastructure in isolation, ignoring both social infrastructure and housing, is another missed opportunity to grasp the bigger picture. Overall, the UK spends about 2.7% of GDP on infrastructure today. Canada spends more than 4% and China at least double that.
"Today's autumn statement felt fairly business-as-usual with lots of small initiatives, all welcome, but nothing transformational."
Gleeds chairman Richard Steer said: "This was a budget produced by a Chancellor who has one hand tied behind his back by the Brexit result and the other by the PM trying to keep her party in line. There is still so much economic uncertainty that it is difficult to be excited by re-heated announcements of increased infrastructure spending and more housebuilding. 
"The new productivity fund sounds good but we have heard this type of thing before and, whilst it is argued that it will be funded by increased borrowing, the main issue is confidence in the UK and this was not a budget that is going to help enhance the value in the sterling which effects costs, or persuade private sector funders to invest. It was an inward looking budget that appeared to deliver opportunities via raised borrowing. The increased profile of house-building initiatives is to be welcomed but until we know answers to questions like whether or not we will have free access to skilled labour, one feels it was more of a wish list than a reliable fiscal forecast."
Phil Harris, head of sales at BLP Insurance, said: "The emphasis on delivering both physical and digital infrastructure in today's autumn statement should create opportunities across all areas of the UK construction industry. However, it's difficult to assess its significance in the absence of any real detail on how the industry will access the proposed £23bn national productivity investment fund.
"Considering the numerous issues that remain within the UK construction industry, namely around the national shortage of traditional skills and rising material costs, encouraging innovation within off-site construction technologies should be top of the list for the government in delivering its ambitious new housing targets.
"The further commitment to increase and extend annual investment in infrastructure to 1.2% of GDP by 2020 provides much needed clarity on government priorities for the medium term, which will assist local authorities and developers in identifying strategically important development opportunities. This will be crucial in delivering the Northern Powerhouse concept and also unlocking the development potential of the proposed 'tech corridor' between Oxford & Cambridge.
"With UK unemployment currently at an 11 year low, it is also vital that consumer confidence is maintained in order to ensure that the demand for housing remains high. The cancellation of the increase in fuel tax duty is one measure which will contribute towards achieving this objective. 
"It remains to be seen whether these measures will be delivered despite the prevailing uncertainty around the triggering of Article 50 and the negotiations for the UK to leave the EU. However, it is unlikely that anything announced today will make a significant contribution to solving the ongoing issues of supply within the UK housing market."
Got a story? Email news@theconstructionindex.co.uk