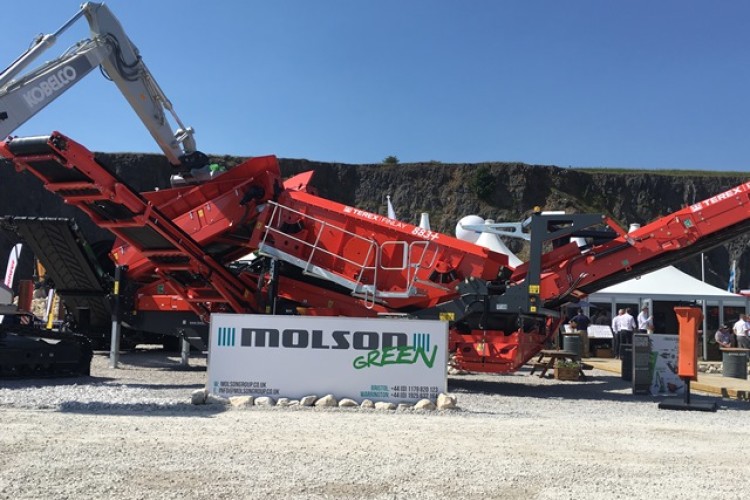 Molson has bought Finlay Plant (UK) Limited and its subsidiary and associated companies in Finlay Group.
Terex Finlay manufactures mobile crushing, screening and conveying equipment in Northern Ireland. It is part of the Materials Processing division of the Terex. Finlay Plant is its long established dealer for England and Wales.
In buying Finlay Plant, Molson secures the distribution rights for the complete range of Terex Finlay machinery for England, Wales and Channel Islands. 
The purchase price has not yet been disclosed.
The current Finlay Group sales, hire and service organisations are expected to remain largely unchanged. Aftermarket support will continue to be provided by Sure Equipment. 


Terex Materials Processing president Kieran Hegarty said: "The Molson Group are already a valued Terex partner, with distribution rights for other Terex lines in England and Wales.  This acquisition allows us to strengthen our relationship with this vibrant and progressive business. Terex's continued success significantly relies on working in partnership with professional and customer focused dealers. Molson have proved to be just that in the past and we look forward to growing with them in the future. We are particularly excited with the benefits that this acquisition will bring, both for our customers in England and Wales and for our business. Synergies within the existing Molson organisation will provide the depth required to consolidate the excellent growth experienced by the Finlay Group in recent years and will guarantee industry leading customer support across the entire country."  
Molson managing director Robin Powell said: "We are delighted to have acquired the Finlay Group and look forward to welcoming their experienced team into our Molson organisation. The success of the Finlay Group has been built upon a customer-centric philosophy to provide innovative products and solutions to the market. Their commitment and dedication to exceptional customer service directly correlates with our own culture and we are delighted that they have joined our team."
Finlay Group managing director David Statham said: "For almost 50 years the Finlay Group reputation has been built on the diligence of our people and their respect for our customers. Molson Group is also highly respected and there are clear synergies between our organisations for our mutual customers.  I'm very excited for the future direction and the growth expectations for both businesses I look forward to ensuring a smooth transition for our staff and our clients."
John Finlay introduced his first mobile screening unit to UK and Irish markets in 1961. The company was acquired by Terex Corp in 1999 as part of Powerscreen International.
Got a story? Email news@theconstructionindex.co.uk