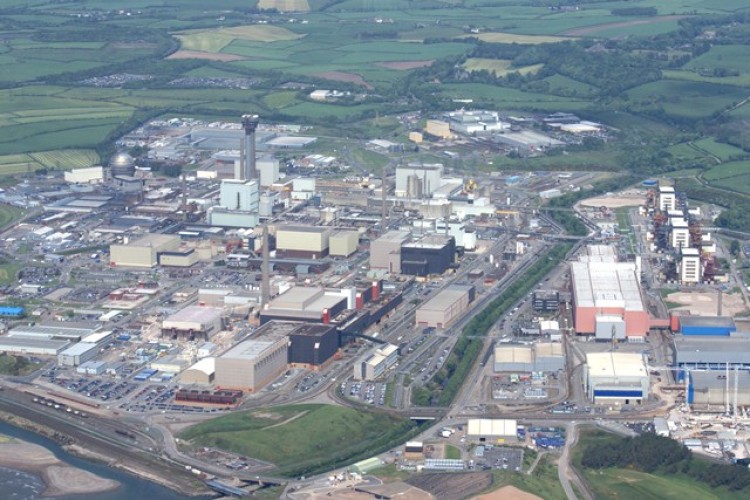 The jv was named preferred bidder in October for the infrastructure strategic alliance (ISA) contract, which is potentially worth as much as £1.1bn.
Preparations for contract award have now concluded and the contract, which will run for an initial five year period but could be extended for a further 10 years, was signed yesterday (Thursday).
Morgan Sindall and Arup will deliver a programme management and project delivery service for all infrastructure assets, including:
Steam generation and on-site distribution;
Electricity generation and on-site distribution;
Water supply to site and on-site distribution;
Compressed air generation and distribution;
Civil infrastructure supporting pipes and cables;
Drainage network and sewerage treatment plant;
Roads, bridges and car parks;
General building facilities such as canteens and laundry.
The ISA is the second in a series of long-term contracts that will be let by Sellafield under a new strategy introduced by parent body Nuclear Management Partners. Through the strategy, Sellafield will establish alliance-style contracts with suppliers for cleaning up and decommissioning the site.

Morgan Sindall managing director Graham Shennan said: "We are extremely delighted to have completed contract signature on this highly important project. The strong collaboration between all three parties has ensured that good progress has already been made since being selected as preferred delivery partner in October.
"We will continue to use our considerable experience and innovation, combined with our safe and sustainable focus, to ensure that we support Sellafield in delivering greater quality more efficiently throughout the lifetime of the ISA."
Arup director Jim Johnson added: "Signing this contract signifies the beginning of a long-term partnership not just between Sellafield Ltd, Morgan Sindall and Arup but also Arup and West Cumbria."
The contracting team has committed to setting up a local office with an apprentice training scheme.
Got a story? Email news@theconstructionindex.co.uk