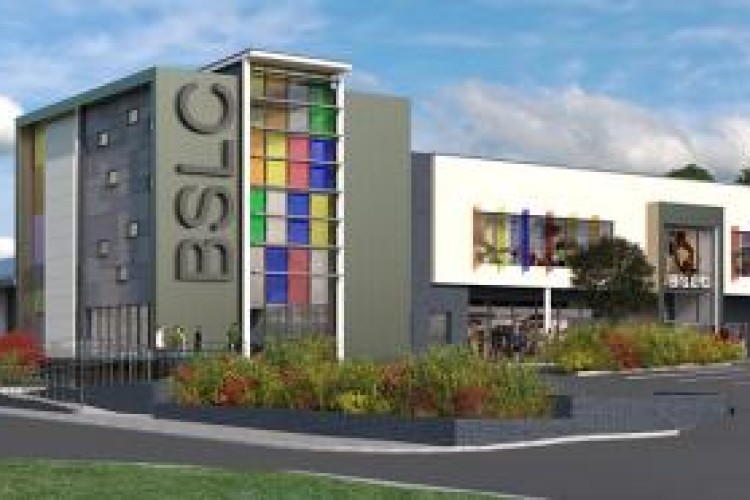 The two-storey building will include two swimming pools, a climbing wall, a 100-station fitness suite and a 25-station group cycling studio. The larger swimming pool will measure 25m by 12.5m and alongside it will be a 15m by 10m learner pool that will feature an adjustable floor. The base of the pool will have the ability to be raised or lowered on a hydraulic system, making it suitable for water-based exercise and rehabilitation classes.
Alongside the two pools will be changing rooms, as well as a spectator gallery and a sauna. The roof covering the pools will be made up of a steel frame supported by Glulam beams and the building's exterior walls will feature curtain wall glazing.
The new facility is being built next to the existing Dolphin Centre, which will remain in use until the new one opens. The site team will then demolish the old facility and construct a new car park in its place.
The centre has been designed to be self-funding, unlike the current Dolphin Centre which runs at a heavy annual loss. The process of selecting a day-to-day operator to run it will shortly take place.
The new centre is expected to be open by the end of 2017.
Got a story? Email news@theconstructionindex.co.uk