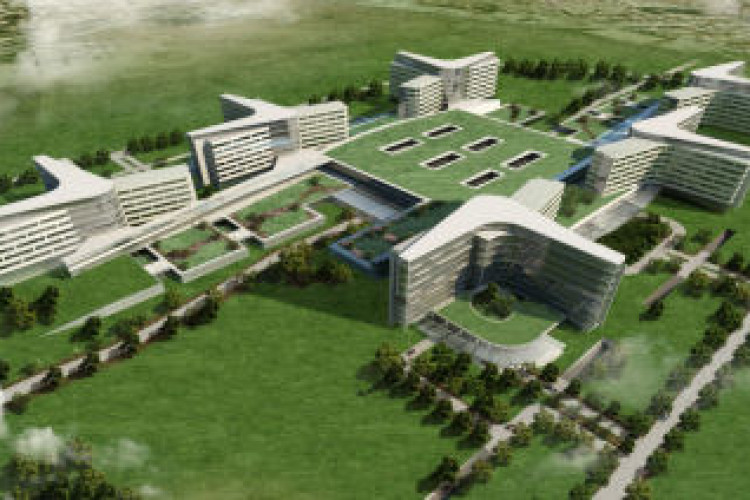 It will be advising Ankara Etlik Hastane Sağlık Hizmetleri İşletme Yatırım about the development of the Ankara Etlik Health Campus. The consultancy will also provide construction and operational monitoring services during the subsequent phases of the project's development.
The Ankara Etlik Health Campus will comprise 11 different buildings with a total capacity of 3,566 beds. It will include a general hospital (694 beds), a women's hospital (500 beds), a children's hospital (468 beds), a cardiovascular surgery hospital (362 beds), a oncology hospital (484 beds), a orthopaedics hospital (478 beds) and a rehabilitation hospital (300 beds). Other facilities will include an autism centre (40 beds), a diagnosis and treatment unit (34 beds), a psychiatric hospital (106 beds) and a high-security psychiatric hospital (100 beds).
Mott MacDonald will undertake due diligence on behalf of the lenders to assess the capabilities and experience of the consortium stakeholders as well as the consortium's design, planning and construction, facilities and lifecycle management proposals. The consultancy will also ensure that the contractual arrangements and agreed risk allocation fall in line with international PPP best practice standards and the lenders' specific requirements.
Mott MacDonald's project director John Seed said: "The Ankara Etlik Health Campus is a fine example of the continued investment in the Turkish healthcare sector which is still one of the fastest growing in the world."
Financial close for the project is due to be reached in early 2013, with construction of the facility taking up to four years. Once completed, the campus will enter a 25 year operational phase.
Got a story? Email news@theconstructionindex.co.uk