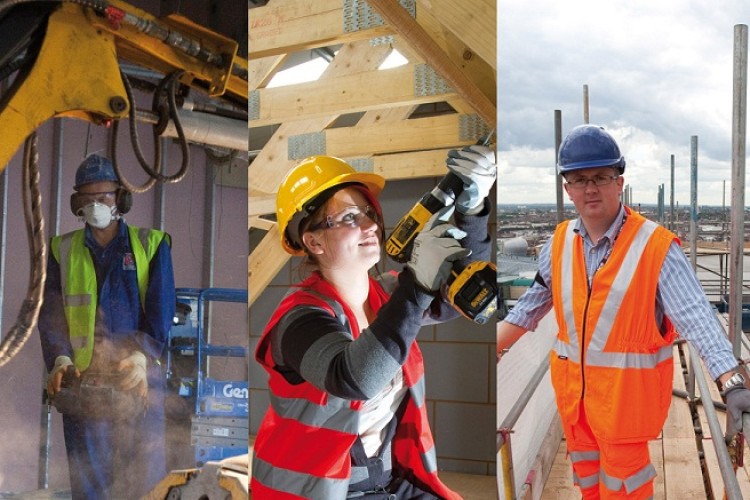 New college courses on offer include:
-Health & Safety
-Site Supervisors' Safety Training Scheme Refresher
-National Examination Board in Occupational Safety and Health (NEBOSH) General Certificate
Leadership & Management
-Fairness, Inclusion and Respect: Supervisors and Line Managers in Construction;
-Fairness, Inclusion and Respect: Senior Managers and Directors in Construction;
-Certificate to Teach in the Lifelong Learning Sector; (CTLLS) City & Guilds 7304;
-Delivering the message: Presentation Skills;
Assessment Service

-Quality Assurance Service;
-Assessment Workshop;
Plant Maintenance
-Loading and Movement of Trailers and Mobile Towable Units; and
-Trailer/Mobile Towable Units: Maintenance and Inspection
The course booklet, now ready to order, benefits from a range of new features including testimonials, simpler support diagrams and quick response (QR) codes.
QR codes are unique "barcodes" that customers can scan using their smart phones or tablets, to be then redirected to the college's training website where they can find out more about the courses on offer and watch informational videos.
Speaking about the new training programme, Andy Walder, Director at National Construction College said: "Our training programme for 2012 is now more extensive than ever before. There is a growing demand for leadership and management skills, for example, and so it's only right that we continue to invest employer funds in a way which best supports industry in meeting its skills demands, locally and nationally."
The College now offers businesses more than 200 training courses, as well as bespoke packages, across 10 different course disciplines ranging from Scaffolding and Access and Plant Operations, to Health and Safety and Management and Leadership, through to Sustainability.
As a direct training division of CITB-ConstructionSkills, the National Construction College offers outstanding training to young apprentices and adult students for a wide range of specialist courses, which are delivered by experienced instructors at first class training facilities.
Got a story? Email news@theconstructionindex.co.uk