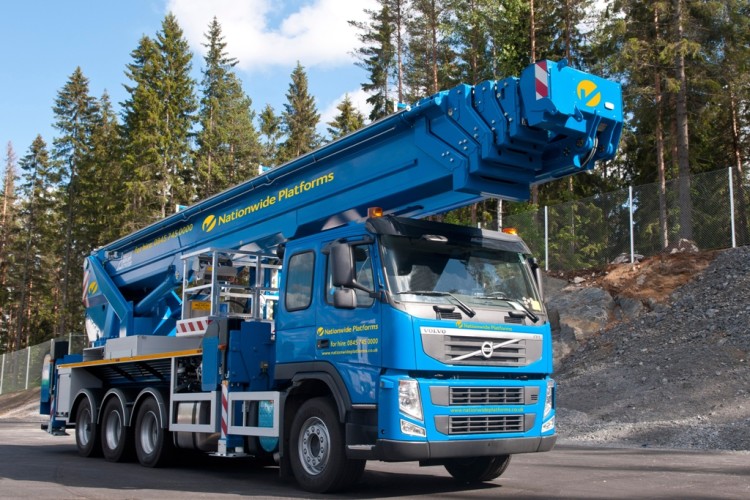 The S70 XDT has an outreach of up to 35m and has two alternative emergency back-up systems, a telematic control fault-finding system and real-time display function.
The unit comes equipped with a 360˚ TV camera cage and a fully hydraulic cage winch system for materials handling up to 300kg, as well as its standard high-capacity extendable cage.
The truck also has a new safety rail system, which was developed as a result of a partnership between Nationwide Platforms and Bronto. The safety rails run horizontally along both sides of the boom and has sliding anchor points for fall arresters. The system is designed to be used as a fall protection safeguard for individuals working on the deck of the machine, such as during daily inspections and other service tasks.
Nationwide Platforms will be deploying the XDT for a range of applications including electrical utilities, telecoms and wind farm maintenance, facilities management and surveying.
Got a story? Email news@theconstructionindex.co.uk