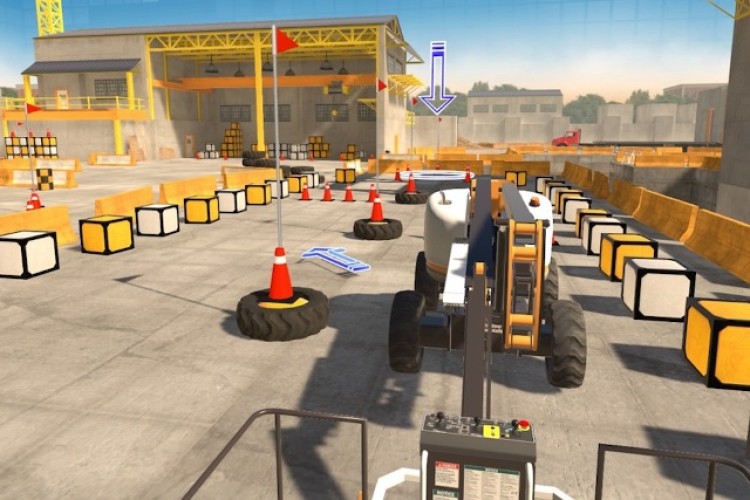 The access hire firm is adopting virtual reality (VR) following the endorsement of the technology for training by the International Powered Access Federation (IPAF) earlier this month.
Nationwide Platforms is investing in VR simulators developed by Serious Labs, a Canadian developer of virtual reality training systems. It expects to take delivery of the first units in April.
While the technology was originally developed for boom lift operators, Nationwide Platforms has worked with Serious Labs to create a series of training courses around the operation of scissor lifts.


Peter Douglas, UK operations director of Nationwide Platforms, said: "As the European market-leader in delivering powered access training, we are always looking for new ways to assist the training needs of our customers. Our new VR training will combine ground-breaking virtual reality with a true-to-life look and feel of operating an access platform. Designed to fully complement our range of IPAF training, we are confident this blended learning approach will ultimately lead to more rounded and competent operators."
Each VR unit comprises a replica access platform basket and control panel as well as a full-motion-tracking VR headset and actuator motion base that mimic the sensation of operating a boom and scissor lift.
Peter Douglas added: "We feel this technology perfectly bridges the gap between theory and practical training. The VR simulators will allow operators to work through complex scenarios replicating real-life training hazards without the risk. The ability for operators to make mistakes in a safe and controlled environment not only prepares them for how to react to danger, but also ultimately provides them with valuable experience that we feel will reduce the number of accidents on site as well as damage to buildings and equipment."
Got a story? Email news@theconstructionindex.co.uk