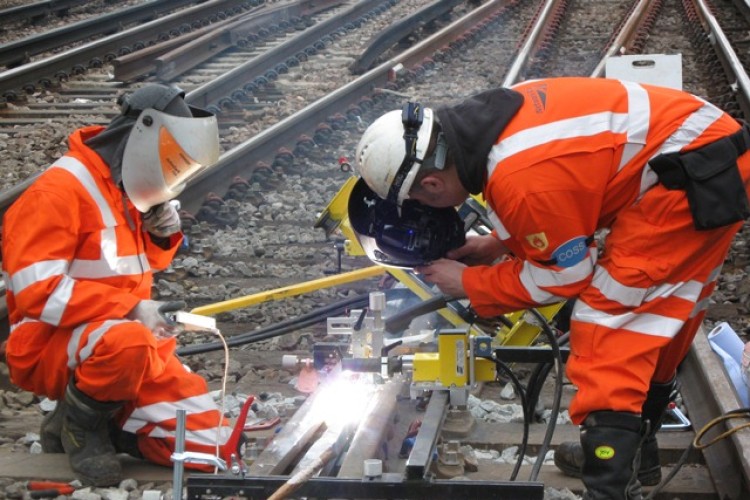 In a procurement shake-up, Network Rail has combined signalling, track and civils for small and medium projects into what it calls a multi asset framework agreement (MAFA). The framework runs until April 2014.
The six contracts selected (and the rail region allocated) are: Balfour Beatty Rail (Scotland), Buckingham (LNW), Carillion (LNE), Colas/Morgan Sindall (West), C Spencer (South East) and Volker Fitzpatrick (South East). The South East portfolio is being shared by two contractors because of the amount of work to be done.
Network Rail said that the MAFA approach would reduce the delivery time of projects from months to weeks because no additional tendering would be needed and framework partners will be ready to mobilise quickly. Contractors will also be involved earlier in the design phase. The cost of delivery on these projects will be cut by up to 20%, Network Rail claims.
Simon Kirby, Network Rail's managing director investment projects, said: "Partnership breeds innovation, cuts duplication, saves money and delivers more quickly for our customers. The geographic focus of the contracts will build closer relations bringing a greater understanding of our safety culture and the need to minimise the impact of work on the travelling public."

The first areas to benefit are around Manchester, where Buckingham Group has already begun work on a package that will see it design and construct 22 platform extensions at 14 stations by the end of this year.
Buckingham Group rail director Simon Walkley said: "We welcome the move to much earlier involvement in these projects. The early signs are good. We have already been given some early challenges and we have seen a more co-operative and open approach by a Network Rail team that is showing the necessary open approach and positive attitude to deliver the projects safely whilst securing the targeted efficiencies."
Carillion Rail and Civil Engineering managing director Mark Davies said: "We are delighted to have been awarded this contract for work associated with the East Coast main line upgrade, Midland main line line-speed improvement and other key enhancement projects, including freight upgrades. This opportunity allows Carillion to continue its strong working relationship with Network Rail, delivering targeted efficiency savings with world class safety standards."
Balfour Beatty Rail director and general manager Alan McCarthy-Wyper added: "The recasting of MAFA frameworks has the potential to significantly enhance the industry's ability to deliver this type of work. Partnering with its supply chain in this manner will provide the framework for Network Rail to improve safety culture and deliver project efficiencies across its national work bank. It's a privilege to have been selected to partner with Network Rail supporting them over the coming years."
Got a story? Email news@theconstructionindex.co.uk