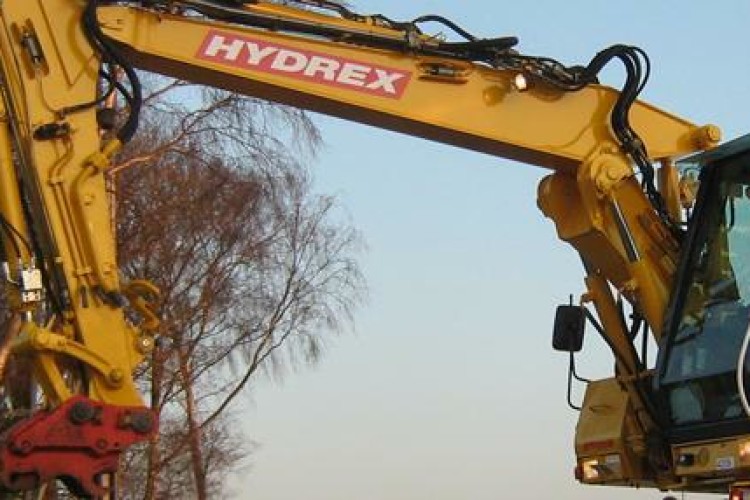 Hydrex's remaining contracting and plant divisions are being wound down with 117 staff being made redundant. A small number of staff will be retained to assist the administrators with the rundown of the plant services division.
Hydrex is the largest provider of road-rail vehicles to the rail industry and a key supplier to Network Rail and its infrastructure contractors. Network Rail said that its purchase of the rail division of Hydrex business brings to an end an extended period of uncertainty for Hydrex's employees, customers and suppliers, while providing continuity of business for the supply of heavy plant to the industry.
 "This is not a step that Network Rail has taken lightly," said director of national delivery service Martin Elwood. "The purchase of Hydrex's rail division has secured hundreds of jobs while making sure we can deliver as planned our programme of maintenance, renewals and enhancements across the rail network.

"Our priority in making this purchase is to ensure continuity of works. Once we have set in place a successful transition we will seek input from across the industry, including other on-track plant suppliers, about any impact on the market place."
The purchase of the rail division of Hydrex will see ownership of over 300 road-rail vehicles transferred to a new subsidiary of Network Rail, along with the transfer of employment of 531 associated employees. The new subsidiary is called Network Rail (NDS-Plant).
Network Rail has agreed the purchase with the Office for Rail Regulation. Discussions have also been held with the Rail Plant Association, Network Rail's contractors, other existing Hydrex customers and the trades unions.
Got a story? Email news@theconstructionindex.co.uk