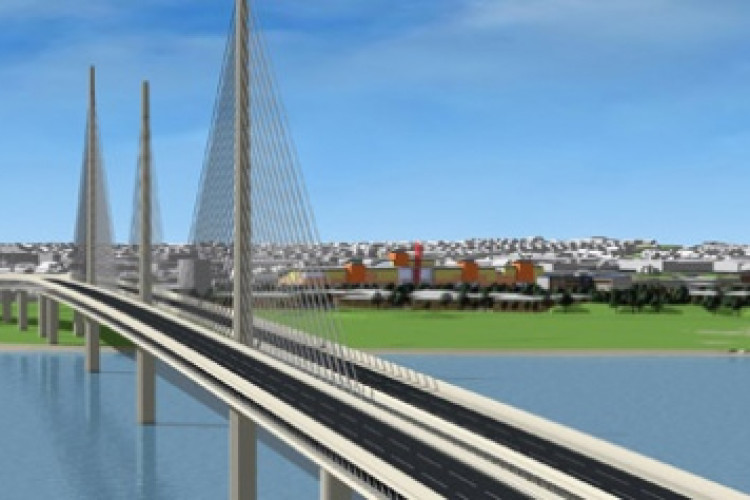 The new dual three-lane bridge and associated link roads will form a major new transport route improving links between the Liverpool City region, north Cheshire and the wider northwest to the rest of the country.
Construction of the new bridge – known as the Mersey Gateway Bridge – is expected to begin in 2013 and open for traffic in 2016. The construction cost (including land) is £589m, which the Department for Transport will support with a mixture of capital grant and revenue funding for the bridge's continued operation.
The cable stay structure will have a span of 1km, supported by three towers of up to a maximum of 140m in height. It will also include link roads from the existing highway network.


The existing Silver Jubilee Bridge, 1.5 miles to the west of the planned bridge, will be converted into a local traffic bridge with priority for buses and improved conditions for pedestrians and cyclists. There will be toll charges for those using both crossings to help fund a significant proportion of the scheme.
Mr Hammond said that he had given approval after Halton Borough Council had shaved £30m off the original project estimate.
Mersey Gateway Project director Steve Nicholson said: "We have been working very closely with government over recent months to finalise the details of this agreement and I am delighted with the results. This agreement represents the best possible deal for the public purse and means that we can focus on delivering a project that will bring benefits to local people, commuters and businesses from across the region.
Got a story? Email news@theconstructionindex.co.uk