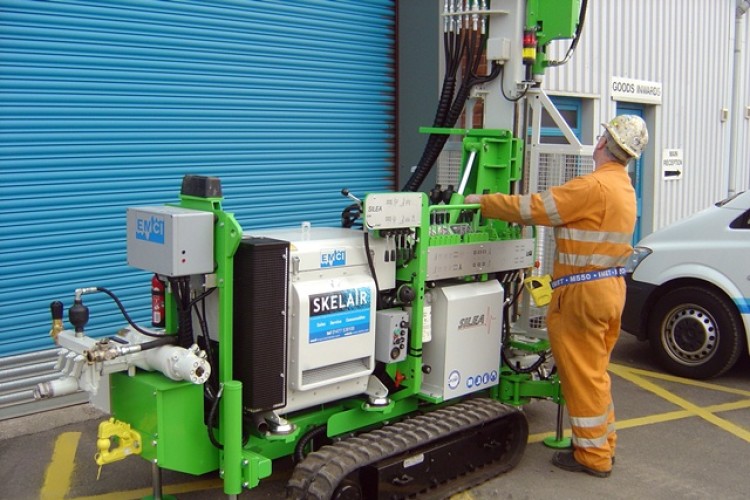 Skelair has bought the multi-purpose drill to meet the needs of the specialist geotechnical investigation sector and specifically to address rotary, (rock-roller or DTH), rotary-percussive, coring and soil sampling requirements. 
Skelair said that the machine offered one of the best weight-to-power ratios for rigs of this kind. It weighs 2.8t and has a 50hp diesel engine. It is aimed primarily at projects with restricted access and low headroom. The Silea has a mast slide that can be raised and lowered, with a displacement of 400mm, and a mast locking device when in the in drilling position.
Mounted on a variable width rubber track crawler as standard, the machine has an adjustable width range of 780mm to 1050mm.
Skelair International managing director John Mayo said: "The demand for rental rigs continues to rise, more specifically in the site investigation market. We have brought in the EMCI Silea to meet this demand and are already looking at additional machines in this specialist area. We chose the Silea based on performance and flexibility and believe this has bolstered our fleet to be one of the broadest available from a single provider."  
Got a story? Email news@theconstructionindex.co.uk