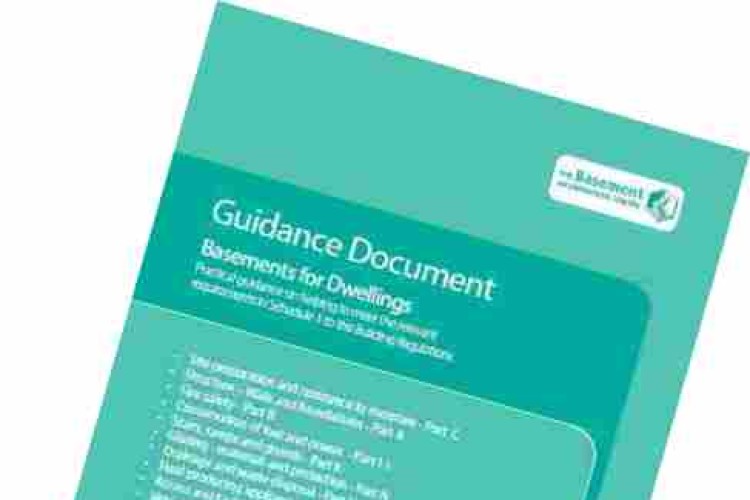 The new Basements for Dwellings Guidance Document is an update of the Approved Document: Basements for Dwellings, which it replaces.
The guide provides advice on the design and construction of basements for dwellings, and takes into account the effect on dwellings when including a basement. The publication is structured around the building regulations and explains how to meet the relevant performance requirements. It is specifically written with respect to new-build projects but some of the content will be applicable to basement refurbishments.
Each clause in the document is preceded by the building regulations requirement to which the guidance relates. The document also identifies ideas for good practice which are not covered by the regulations, and they are clearly identified as 'GP' in the margin. 
This new guide covers all relevant aspects of the Building Regulations and includes:

Site preparation and resistance to moisture: Part C
Structure - walls and foundations: Part A
Fire safety: Part B
Conservation of fuel and power: Part L1
Resistance to the passage of sound: Part E
Drainage and waste disposal: Part H
Heat producing appliances: Part J
Access and facilities for disabled people: Part M
Vehicle access.
This guide also includes a significant update to the structures section and covers both reinforced and plain retaining walls and raft foundations.
The thermal performance section refers to Part L1 and now provides insulation guidance for achieving U-values from 0.25 W/m2K to 0.15 W/m2K.
The guide is available to purchase from www.concretebookshop.com at £34 plus posting and packaging
Got a story? Email news@theconstructionindex.co.uk