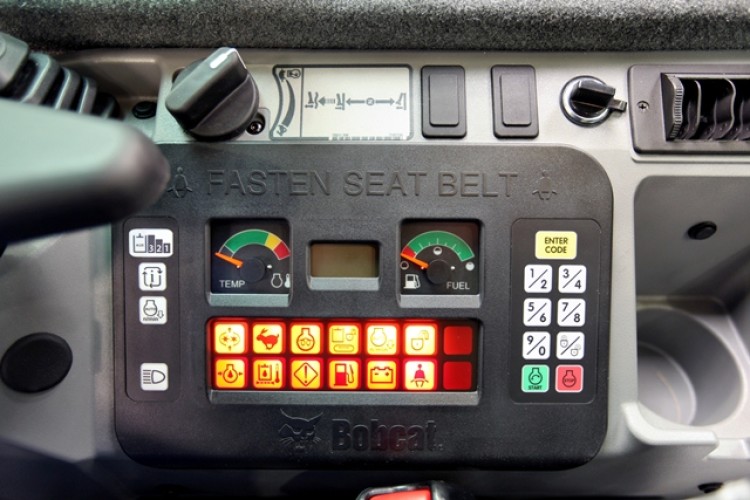 New features include a selectable auxiliary hydraulic flow function, adjustable according to the attachment being used.
The new instrument panel will now be fitted to all new E26, E32, E35, E45, E50 and E55 excavator models.
There are three pre-set auxiliary hydraulic modes for various types of attachments: Aux 1 for a low flow attachment such as a tilt bucket; Aux 2 for medium flow for clamp and grapple attachments; and Aux 3 for maximum flow when using a breaker, vibratory plate compactor or auger attachment.  The selectable auxiliary hydraulic flow function is also available in kit form for upgrading older models (excluding the E26).  
Also new is a sound indicator that produces a series of beeps to indicate the fuel level when refuelling.  The shorter the intervals become, the nearer the fuel tank is to being full, providing an alert for the operator to prevent spillage due to overfilling.


Another new feature switches off the lights automatically when the machine has not been operated for 10 minutes, preventing the battery from going flat in the event of the operator forgetting to turn off the lights when leaving the machine. 
Operating hours can also be checked with a button on the instrument panel to scroll through the data on 'hours', 'rpm' and 'job'.
An optional keyless ignition feature makes it possible to secure the excavator without a key.  If a machine is being used by several operators, each can have a unique code so that the key does not have to be left in the ignition.
Got a story? Email news@theconstructionindex.co.uk