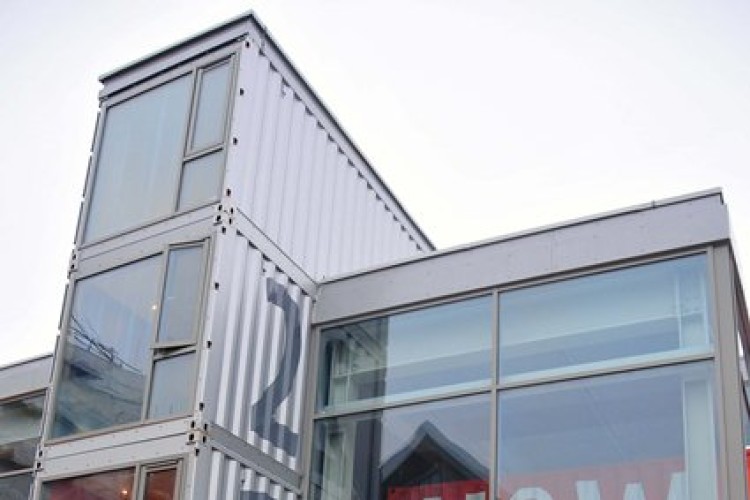 The 28 boxes arrived fully insulated, decorated and fitted out, ready for stacking. The self-supporting structure needed no other framework and the plug-in-and-go services made for a simple build method and rapid installation.
The £2.4m Hall & Woodhouse pub was designed by architect Mackenzie Wheeler. It took 10 months to complete and has a total gross floor area of 2,400 square metres.
Rupert Wheeler of Mackenzie Wheeler said: "Portishead Quays operated as commercial docks for many years so we felt that it provided a perfect setting for a development made with shipping containers. These containers not only set the venue apart in terms of style and the wow-factor but they also provide a reference to the site's past."
Hall & Woodhouse retail director David Hoare added: "The building has to be seen to fully understand the way it fits within the surrounding maritime landscape."
View more strange stories here… Toasted cheese closes Norwegian tunnel, New pub is made from containers, 90-day target for world's tallest tower, Tesco houses plus more..
Got a story? Email news@theconstructionindex.co.uk