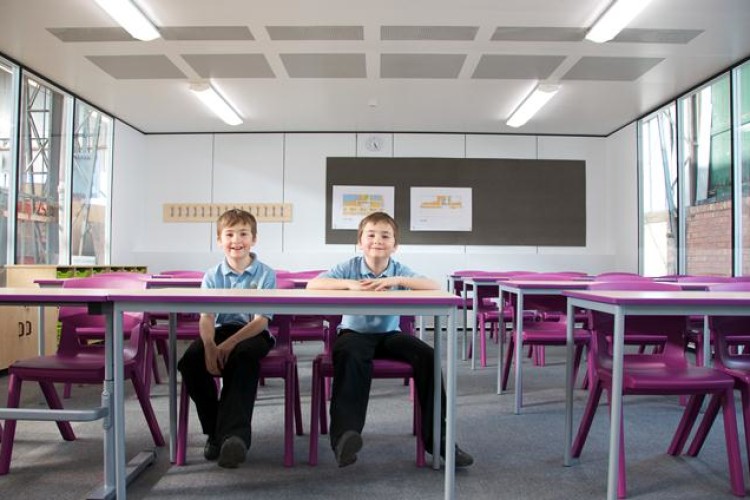 The guidance follows last year's James Review calling for greater standardisation in school design to reduce costs.
The baseline designs published by the Department for Education are sketch designs (equivalent to RIBA stage C) developed by the Education Funding Agency (EFA). They show that the requirements of the Priority School Building Programme PFI output specification (OS) can be met within the set area and cost allowances.
The new guidance states: "All buildings and the spaces within them are simple rectilinear forms." Or as today's Guardian puts it: 'Curves banned in government crackdown'.
The designs are not site-specific but will suit a range of sites and orientations, DfE says. One of the secondary designs is devised as a 'kit of parts' making it suitable for awkwardly shaped sites or those where some existing buildings are being retained.
The 2FE primary school is a two-storey structure and all secondary schools are three storeys, to reduce the external wall to floor ratio. The floor to ceiling heights of teaching blocks are standardised at 3m for primary schools and 3.3m for secondary. These heights are necessary to achieve the ventilation and daylight requirements, it says.
The full guidance is available on the DfE website.
Got a story? Email news@theconstructionindex.co.uk