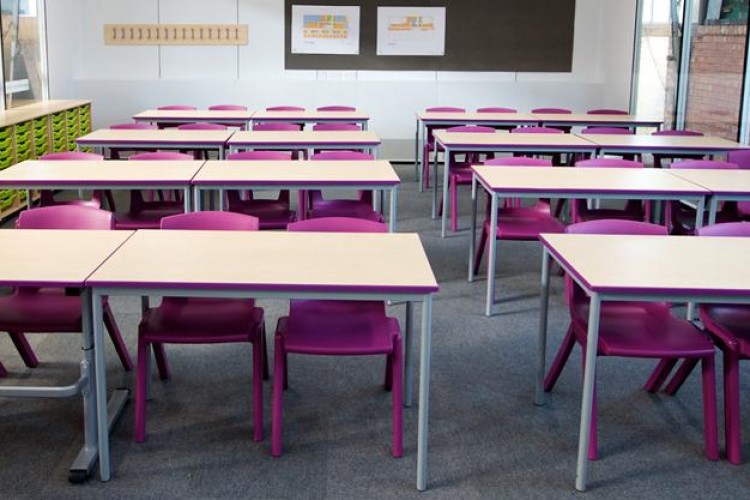 As school reports go, the James Review, published in April 2011, could hardly have been more damning. The process of building educational establishments was "complex, time-consuming, expensive and opaque", schools were failing minimum design standards, projects were delayed and costs were escalating.
Nearly 18 months on, clients have a new problem. Bespoke architecture is out, standardisation is in, but views on how to achieve the government's 30% savings target vary widely. Should it be by off-the-shelf design or standardised components?" Are modular or traditional methods preferable? How much input should end-users have?
Contractors, scrambling to win work on the Priority School Building Programme (PSBP), are making bold claims. Their new design and process efficiencies, they say, bring savings of between 25% and 60%. But meaningful comparison is virtually impossible because there are so many variables in the calculations.
Campsmount Technology College, Doncaster, was cited by the James Review as a model from which to learn.  After the old building was destroyed by fire in 2009, Wates built the replacement in 12 months for £10.5m. A like-for-like rebuild would have cost £14.5m.
Wates head of education Steve Beechey says that reducing the area by 10% was a significant factor in cost reduction, as well as slightly relaxing specification on temperature requirements. Campsmount has since formed the basis for the company's Adapt model. But is Adapt a standardised design?
"It's a kit of parts. We're not basing this on any wild technology. All components have been tried and tested," says Beechey.
Like Wates, several other contractors stress that their designs are not modular, afraid, perhaps of the connotations of temporary classroom huts.
"None of our buildings are modular, but we do use modern methods of construction," says Jane Hettle, Morgan Sindall's director of education. "There's an issue with the perception of modular in the education system currently. But as modular improves and becomes more flexible it's possible that we would use it in the future."
For clients unsure of what they want Shepherd Group is offering the Options package, which allows clients to compare and contrast the advantages of their new school building constructed by traditional, modular or hybrid methods.
But some projects are embracing modular methods. Interserve is using its PodSolve system on the Leeds East Academy in which classroom pods are assembled inside a larger envelope building. The design dispenses with traditional corridors, and classrooms are arranged into clusters or streets. They can also be rearranged at will. Interserve claims that they can be dismantled and reassembled in a matter of days.
The building takes up 8,800 sq m of space and houses 1100 pupils. Interserve divisional director David Large estimates that a conventionally designed school of that size would require an extra 2,000 sq m. As the pods are housed within one simple structure, there is also a reduction in the surface area of expensive external walls.
 "This design has led to considerable space reduction and cost savings," says Large,  "but the real benefit is that we are creating a genuinely exciting learning environment."
If PodSolve has the most flexibility, other models have some element of adaptability – ­for example, internal walls that can be reconfigured relatively easily should a school's layout need to change in the future. But clients will be offered a slimmer menu of components.
Gary Edwards, executive director of strategic development for Shepherd Group Built Environment says: "We have standardised components such as doors, ventilation, fans and wall finishes. Clients still have a choice, but instead of offering eight doors, we now offer only three."
There are also some broader approaches to help councils reassess their assets. Morgan Sindall's Community Plus initiative helps councils find alternative funding for schools that have missed out on central government funding. And Wates has a model for transforming other buildings, such as empty office blocks, into schools.
"We've had a fair amount of interest on the refurbishment side," says Wates' Steve Beechey. "I've seen buildings successfully converted into schools in Sweden, Australia and Singapore. They don't have the same hang ups that we do in this country."
What some contractors are doing
Bam
Launched: The Learning Barn in summer 2011, a model for secondary schools.
How much is standardised:  "Bespoke standard" says Keith Rayner, director of academies framework, BAM.  "We don't believe in a one size fits all approach, especially given different planning restrictions across the UK".
Approach: Three options for the frame: steel, concrete or cross laminated timber. "The BAM design is from the inside out. We design the learning space first."
Advantage: "We decided against a modular approach, which would involve weeks of waiting after placing an order with the factory. With our model you can be on site within days of financial close".
Success: Several  projects are opening this month that use the Learning Barn model.
Galliford Try
Launched:  The Optimum Primary School in March 2012
How much is standardised:  Described as a "modular standardised kit of parts". Uses up to 80% standardised design and components, reducing design fees and build costs.

Approach: Suited to a wide range of materials and methods – concrete, steel, cross-laminated timber, load bearing brick block or mixed mode.
Advantage: "Schools can still look bespoke, even though they have standardised components. Design is highly adaptable for future expansion".
Success:  "We're at the preferred bidder to expand seven primary schools using Optimum."
Interserve
Launched: PodSolve in November 2011, developed by Interserve, Maber architects, Norwood and Arup.
How much is standardised: Pods manufactured offsite but fit into traditionally constructed buildings.
Approach: Pods consist of composite inside a metal frame, with toughened glass to reduce noise. classrooms can be rearranged within the building according to need.
Advantage: The surrounding envelope building allows for the installation of a large industrialised heating plant which is more efficient. "Reduces building costs by 25%."
Success: Leeds East Academy, now under construction. Original project cost estimate was £19m in June 2010. Interserve is building it for £13.65m. Building programme: 60 weeks. 
Morgan Sindall
Launched: Community Plus in August 2012, a range of standard designs for primary and secondary schools, plus support in securing funding. Initiative involves the entire group, including Muse Developments, Lovell and Morgan Sindall Investments.
How much is standardised:  "Contains some standardised elements, but not a rigid model."  Schools are designed on a standard grid, with flexible options for internal layout. 
Approach: For secondary schools there are two models:cluster, which can accommodate different ground levels; and atrium, suited for compact sites.
Advantage: "This is not just a design solution. We want to help local authorities that didn't get onto the PSBP to find different viable funding options."
Success:  "We're in conversation with a lot of local authorities."
Shepherd
Launched: Options in May 2012, an initiative from all companies in the Shepherd Group, including SES, SES Prism, Shepherd FM, Portakabin and Yorkon
Approach: Holistic. Combines the thinking and expertise of the entire group and supply chain partners to find the best solution for the client. "Options is as much a philosophy and a process as it is a product."
How much is standardised: Depends. Could be traditional, modular or a hybrid.
Advantage: Client can compare the pros and cons of all the options. "It helps clients engage in the discussion. Cost of education projects reduced by up to 40%."
Success:  "Some very positive discussions underway."
Wates
Launched: Adapt Schools Solutions in June 2011 launched by Wates and Capita Symonds
Approach: Designs are based on standardised spaces, which can be reconfigured and customised.Can be used for new or recycled buildings such as office blocks.
Advantage: Cuts construction phase of new school delivery from typical 60 weeks to 36 weeks. "Delivers school spaces 60% cheaper".
Success: Several schools are under construction using the Adapt model, including Outwood and De Warenne Academies, both in Doncaster. Currently one recycled building is going ahead: the Portland Academy in Dorset.
Got a story? Email news@theconstructionindex.co.uk