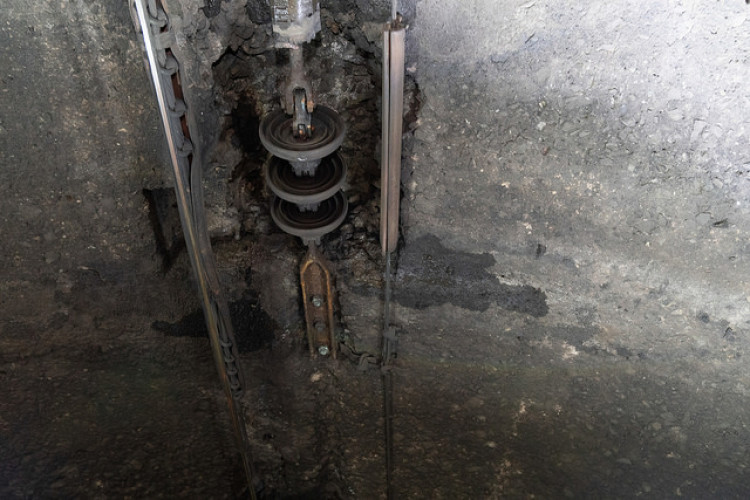 Repairing the twin-bore tunnel, which was hit by flooding caused by the storm, is part of the proposed multi-billion-dollar Gateway project. Andrew Cuomo called the Gateway Tunnel project "the most important infrastructure project in the country". The Gateway programme's first phase includes the construction of a new tunnel under the Hudson River, the rehabilitation of the existing tunnel, the completion of a concrete casing to preserve the right-of-way for a future tunnel and the replacement of the Portal Bridge.
The existing tunnels are referred to as the North River Tunnels. During Superstorm Sandy, both tubes were inundated with seawater, causing falling concrete, corroded electrical cabling and damage from standing water. The damage caused by Superstorm Sandy has been compounded by the tunnel's age and the intensity of its current use.
Cuomo toured the tunnels to expose corrosion and damage, calling on the president and Washington to stop "playing politics" and fund their share of the repairs. New York and New Jersey have committed to pay for half the cost of building a new tunnel using federal loans, with New Jersey proposing to pay back its share with fare increases and New York proposing to allocate money annually from its state budget over 35 years. The Port Authority of New York & New Jersey has committed roughly $2 billion.
 "You have a level of damage that is possible to interrupt service for days and if you lose service of one of these tunnels for one, two or three days you're talking about a devastating impact on the whole Northeast Corridor," said Cuomo.


The tunnels are over 100 years old and are in cast iron tubes that are laid on the river bed. Water intrusion is an ongoing issue.
"People think that a tunnel can fill with salt water and then you pump out the salt water and everything's fine - that's not actually the case," said Cuomo.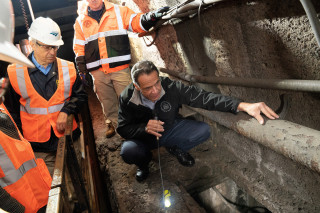 "Much of the residue remains and continues to do damage. So, the tunnel has a number of structural issues and they are only going to get worse - they are not going to get better." He also highlighted that the project will have a long lead time and will take years from when the go-ahead is given, including time for the environmental impact assessment, planning and bidding.
Got a story? Email news@theconstructionindex.co.uk