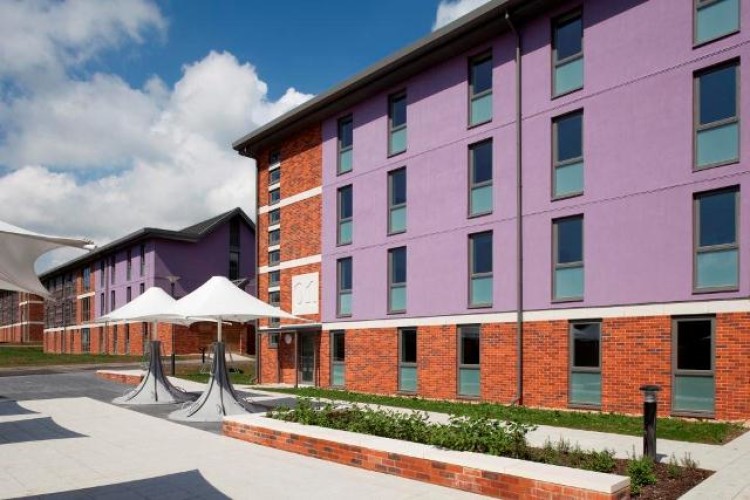 Planning has now been secured for a further two accommodation blocks, adding another 148 study bedrooms to the development and increasing the total number of student rooms to 1,105.
The £6m scheme follows the 777-unit BREEAM 'Excellent' Phase 1 programme and the recently completed 180-unit Phase 2 programme for Northfield, all of which have allowed the university to expand the range of accommodation for students on its campus.
Ocon design manager Nick Franklyn said: "The site borders the South Downs National Park and we have worked closely with the university and planning authority to achieve an additional 148 units by carefully considering the position of the buildings and the ecological requirements of the site. All the delivery partners have worked together to develop the design and steer the application through the planning process, enabling Phase 3 to go ahead."

Designed by Pascal + Watson, Phase 3 of the Northfields scheme will continue the sustainability and environmental best practice theme that saw Phase 1 achieve BREEAM 'Excellent' and win a 'Green Apple' environmental award. The Phase 3 scheme will comprise one T shaped and one rectangular building on the southern edge of the development and work is due to start in July with completion scheduled for June 2013.
Martin Green from The University of Sussex adds: "This is the third and final stage of our Northfields development and it demonstrates the importance of a co-ordinated approach between client, design team and construction team in maximising a site's potential. Ocon completed early enabling works during the Easter break to reduce disruption on campus at the start of the 2012-13 academic year and are now fast-tracking the reduced level dig and disposal of a significant amount of excavated material.  We are looking forward to seeing the final two buildings start to take shape during the summer recess."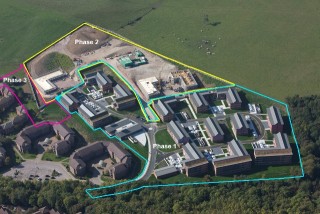 Got a story? Email news@theconstructionindex.co.uk