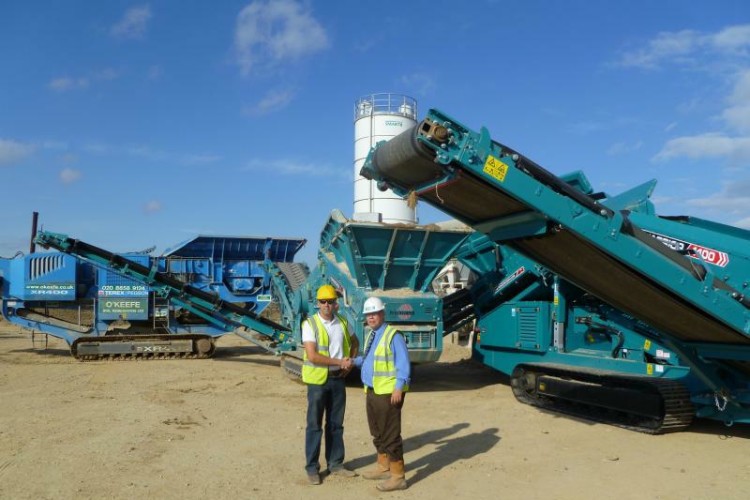 The plant is for the expansion of the soils recycling facility that O'Keefe operates within the commercial port at Chatham, Kent.  The facility is able to recover more than 90% of construction and demolition waste to produce a complete range of bound and unbound aggregates through use of lime and cement additives,. 
It was imperative to O'Keefe Managing Director Patrick O'Keefe that screening equipment deployed was fast, flexible, and reliable. as stringent factory production control is in place. Blue Machinery had previously supplied an XR 400 crusher and a Warrior 800 screening plantfor the O'Keefe fleet. 
A key factor in choosing the 1400 was the ease with which screen decks can be changed. The ability to  raise the screen deck hydraulically allows O'Keefe to react to customer demand for single-sized aggregates, whilst keeping pace with primary screening of imported material.   
O'Keefe sees the Powerscreen Warrior 1400 is an ideal plant for recycling applications – especially screening and separating commingled construction and demolition waste and oversize materials. The Warrior 1400 is capable of screening, three-way splitting and stockpiling a variety of materials, including face-blasted material and crushed stone, construction and demolition debris and topsoil. Other key factors for O'Keefe included the set-up time of less than 15 minutes, the plant's mobility and the output potential of 400t/hour. 
Got a story? Email news@theconstructionindex.co.uk