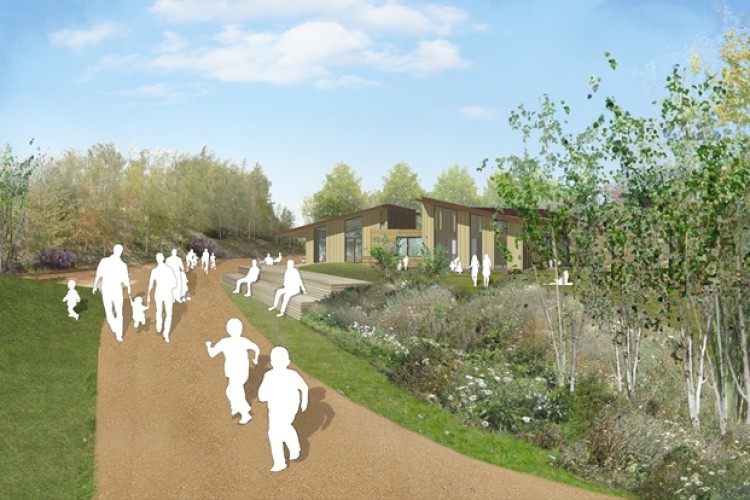 A 'community hub' will be built on the site, along with a 'Succession Garden', a 'Scots Pine Play Area', a 'community events lawn'. The scheme has been designed by Hackney-based Erect Architecture.
According to the legacy corporation, the Queen Elizabeth Olympic Park "will boast some of the most imaginative play facilities in the UK as children will be able to build dens, grow plants and investigate insects, or climb trees and play on a series of platform walkways, slides and bridges connected to trees."
Chief executive Andrew Altman said: "The North Park will be the first area of the Queen Elizabeth Olympic Park to open from July 2013. It will be one of the most beautiful green spaces in London with wetlands, clean waterways and beautiful parklands for everyone to enjoy.
"This hub will be at the heart of community life. We have designed an area that not only serves visitors, but encourages them to learn about the natural environment around them.
"The decision to approve our plans means we can start work on the community building and play space after the Games finish. It is another example of how London is further ahead in planning legacy than any previous Olympic Host City."
The corporation added that creating the Queen Elizabeth Olympic Park will be one of Europe's largest construction projects.
Got a story? Email news@theconstructionindex.co.uk