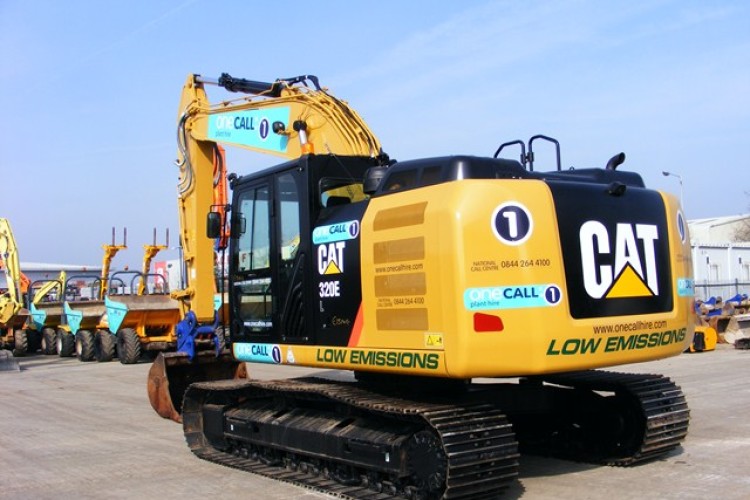 The new machines, bought from Cat dealer Finning, include 50 units of the Cat 305E, 60 of the Cat 308E, 32 of the Cat 312E and fourteen Cat 320EL excavators.
One Call is the first UK company to buy the Cat 320EL excavator, which is the only 21 tonne class excavator currently available in the UK that meets stage IIIB emission standards. In testing, the new excavator has shown reduced emissions and fuel consumption savings of up to 11%, compared to the comparative Caterpillar D Series.
One Call director John Fitzpatrick said: "The Crossrail project is a very high profile win for One Call, as we are now seen as a low emissions plant hirer of choice for many businesses working in and around the project. We have one of the youngest fleets within the UK, with an average age of just 14 months and it is very important for us to keep up with the new technological advances, like stage IIIB.
"If you are going to win this kind of low emissions work, you need the latest and best equipment. Finning was able to prove the credentials of the new Cat range to us.  We were particularly concerned with the way the particulate filter regeneration was carried out and because Cat uses a burner technology, we don't have to have drivers parking up to regenerate. This is essential to the smooth operation of a plant hire piece of equipment. This deal therefore enhances our environmental credentials and has already helped us to provide a better service for a key client."

Adding to its 1,480 strong plant hire fleet, One Call is now in a prime position to provide Caterpillar equipment for work within the London low emission zone.
Finning account manager Matthew Revel said: "This is a very significant project for One Call as they look to position themselves as a leader in supplying environmentally friendly machines. They are also utilising the Finning technical services by using vision link to track the Cat 320 and Cat 312 excavators that have already been delivered, as this helps them know when the machines need servicing.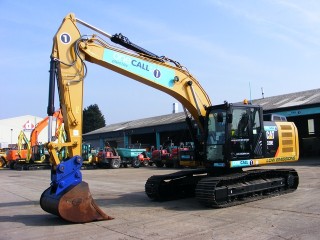 Got a story? Email news@theconstructionindex.co.uk