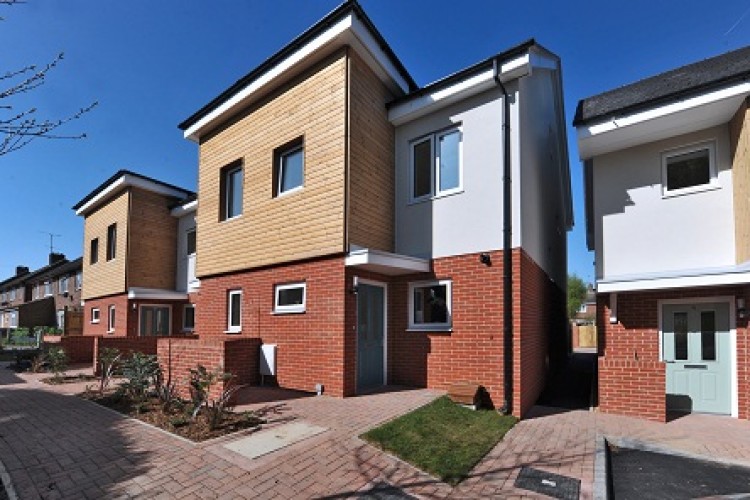 In Lovejoy Lane, a £1.3m project has transformed a disused garage site into nine two and three-storey low carbon timber framed homes for affordable rent. This is the first of Radian's schemes to achieve Code for Sustainable Homes Levels 5 and 6 and includes one exemplar home that will meet Code 6 and provide a benchmark for future Radian developments. The homes have been constructed using Innovaré SIPs panels and feature super insulation, triple glazed windows, whole house mechanical ventilation with heat recovery, solar thermal panels and rainwater harvesting.
A second Osborne project for Radian at Keepers Farm Close in Windsor has seen 35 disused garages on a housing estate transformed into four three-bedroom and four two-bedroom two-storey homes with back gardens with sheds and bin storage areas. The £775,000 project reaches the Code for Sustainable Homes Level 3 and has been designed to meet the 'Lifetime Homes' and 'Secured by Design' accreditations.
Paul Ensch, Business Unit Leader of Osborne's Homes Sector, said: "These developments have both turned neglected and disused town centre sites into new housing, providing much needed accommodation for local families. As well as the environmental benefits these sustainable buildings offer, the energy saving technologies built into the fabric of the homes will mean residents' bills for heating, power and lighting will be significantly lower than for standard new properties."
Both projects were designed by Edgington Spink Hine architects.
Got a story? Email news@theconstructionindex.co.uk