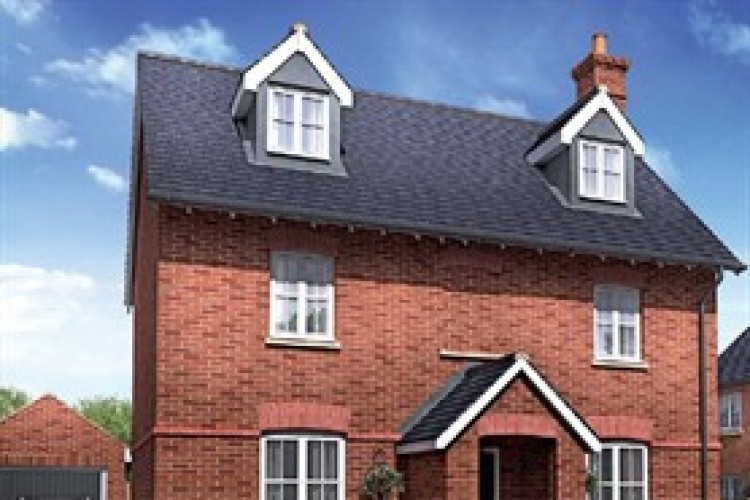 Underlying pre-tax profit was £59.7m, compared to £39.4m in the first half of 2010.
However, after goodwill impairment and exceptional items pre-tax profit was down 40% to £60.3m, from £101.4m for the first half 2010, which included a net exceptional credit of £63.6m.
The 8% fall in revenues to £712.8m for the six months to 30 June 2011 (2010: £776.6m) was not just due to fewer homes being sold but also a greater proportion of smaller and affordable homes.
Persimmon legally completed 4,439 new home sales during the first half of the year (H1 2010: 4,657).  The average selling price for the period was £162,647 for the period (H1 2010: £168,936). Selling prices remain stable, the company said.
Chairman Nicholas Wrigley said: "We experienced healthy sales through the spring season and the group is now in the traditionally quieter summer trading period.  However, weekly sales rates are running c.4% ahead of the prior year for the period from 30 June 2011.  Our current order book, including legal completions since 1 July 2011, of c. £1,005m is now 10% ahead of the prior year."
With the forward order book containing a higher proportion of larger private homes, indicating, Persimmon's average selling price is expected increase, improving operating margins further, beyond their current 9%.
For the full year, Persimmon expects to sell a similar number of new homes during 2011 as it did in 2010.
Mr Wrigley added: "We remain committed to our strategic objectives of margin improvement and cash generation."
Got a story? Email news@theconstructionindex.co.uk