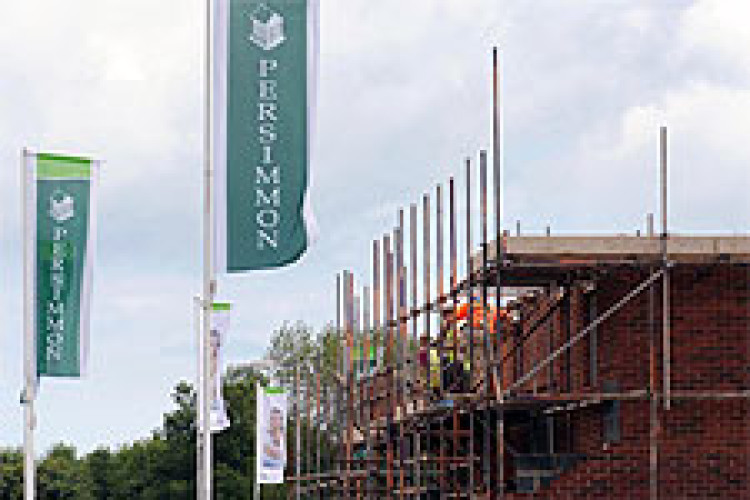 In an interim statement, covering 1 July 2011 to 7 November 2011, the firm said "visitor levels to site continue to be encouraging, prices remain firm and cancellation rates continue to run at historically low levels of c. 18%. These represent good indications of the current stability in the housing market."
The house builder said first time buyer visitors are over 35% higher than for the equivalent period last year, with customers "keen to participate in the Government sponsored FirstBuy shared equity scheme introduced to the market on 1 July 2011".
It added: "We anticipate sales volumes for the full year will be consistent with the previous year at more than 9,300 legal completions. Due to an expected increase in legal completions associated with the pick-up in first time buyer activity that we have recently experienced, we now anticipate our average selling price for the full year of 2011 to be slightly lower than the c. £169,000 of last year.
"Currently the average selling price of the private sales of £190,080 held within our total forward sales is higher than at the same point last year (2010: £188,329).

"We are now fully sold up for this year and have c. £460m sales already reserved beyond 2011, a c. 7% increase over this time last year."
Persimmon has started on 63 of the 70 new sites it anticipated starting during the year, and expects to maintain its sales outlet network at around 390 active sites through to the start of 2012.
It has bought 2,200 new plots in the half year period.
The firm summarised: "We remain confident of delivering further profit margin improvement in the second half of the year building upon the underlying operating profit margin of 9.0% for the first six months to 30 June 2011. Our strategy of introducing house designs that increase the efficiency of our build, exercising tight control over build costs and using new replacement land at lower cost is continuing to result in improved profitability. Further gross margin gains are held within our forward orders for 2012."
Got a story? Email news@theconstructionindex.co.uk