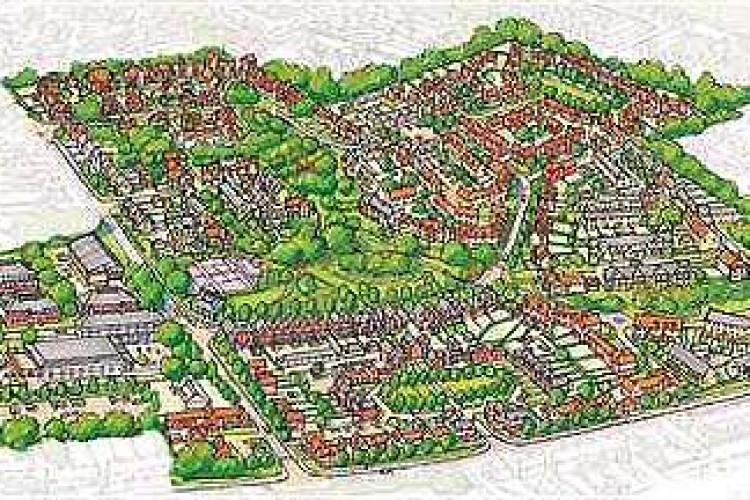 As previously reported, communities secretary Eric Pickles is sending out a team of assessors to track down what construction projects have been scrapped or postponed because deals struck with local planning authorities make them no longer viable since the property crash.
Councils in Leeds, Ipswich, Corby, Swindon, Ashford, Gloucester, Kirklees, Carlisle, Northumberland and Durham will be the first to benefit from support offered by the expert brokers who will identify stalled sites.
The Department for Communities & Local Government said that Mr Pickles was concerned that too much development has been stalled because of agreements negotiated between councils and developers at the height of the housing boom that are now economically unrealistic.
The deals, known legally as Section 106 agreements, require developers to make a financial contribution to the community or provide housing, amenities or infrastructure as a quid pro quo for being given planning permission – a rare example of legalised bribery.
Teams of intermediaries will now offer a free advice service to councils and developers to help kick-start renegotiations of these deals to stop them being a barrier to getting building underway.
The government is today also launching a consultation that proposes giving developers the option to ask councils to renegotiate Section 106 obligations if they were agreed prior to April 2010. Currently these obligations cannot be renegotiated for five years once a council refuses a request for voluntary renegotiation by a developer.
Eric Pickles said: "Tackling problems with stalled development is essential to getting builders back on moth-balled sites and building the homes we need. There is huge potential in sites to boost local economies and we simply cannot afford to have them lying idle because of earlier agreements that are no longer viable.

"The support and advice the expert brokers will offer is one of the many measures we have introduced to get development underway and I hope councils grab this chance to make use of the support we are offering.
"Our reforms to the planning system are already cutting planning red tape and making the system simpler and more accessible to communities and businesses. And further changes we're introducing will simplify national planning policy even more and streamline the planning application process."
It is estimated that there are more than 1,400 housing schemes of more than 10 housing units with planning permission that are stalled. Unblocking these developments is a key part of the government's housing strategy.
In March 2011, the chief planning officer wrote to planning authorities asking them to review agreements. The new National Planning Policy Framework requires councils to take account of market conditions and be sufficiently flexible to prevent development being stalled.
The consultation document on renegotiating S106 agreements can be found at: www.communities.gov.uk/publications/planningandbuilding/renegotiationobligationsconsult.
The consultation proposes to amend the Town and Country Planning (Modification and Discharge of Planning Obligations) Regulations 1992 ("the 1992 Regulations"), in relation to England.
Got a story? Email news@theconstructionindex.co.uk