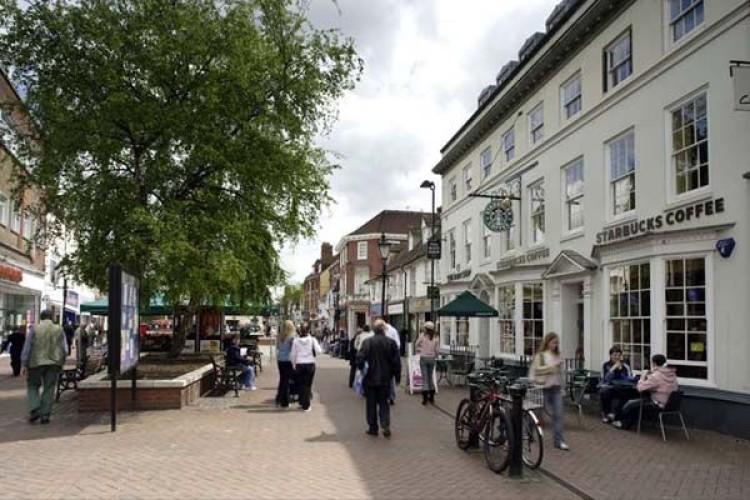 The masterplan for the 415ha site at Chilmington Green sets out how the area would be delivered in four phases over two decades.  The new suburb will accommodate 5,750 homes arranged in three distinctive neighbourhoods with a high street, a secondary school, four primary schools, a park and extensive areas of formal and informal green space. It is expected to provide over 1,000 new jobs for the local area. 
The planning application was prepared for the developer consortium - comprising Hodson Developments, Jarvis Homes, Pentland Homes and Ward Homes - by a five-strong design team led by John Thompson & Partners (JTP) and including engineering consultancy WSP, landscape consultancy Grontmij, Sellwood Planning and Ian Bull Consultancy.
Garden cities and suburbs have recently been heralded as part of the solution to the UK's chronic housing shortage by The Town & Country Planning Association (TCPA).
Ian Bull, project manager for the consortium, said: "Plans for Chilmington Green re-invent Ebenezer Howard's Garden City principles for the 21st century. Garden Suburbs based on Howard's principles have stood the test of time and continue to set a benchmark for new communities.  They are popular well-designed places that offer communities a lifestyle of wellbeing through a range of employment opportunities, cultural facilities and services, a mix of housing tenures including affordable housing, well-connected and walkable neighbourhoods, and the chance for people to connect with nature through carefully landscaped streets, parks, private gardens and allotments.

Clare San Martin, partner at JTP agreed, saying: "Chilmington Green will embrace the principles of Green Suburb design to foster the development of a socially, environmentally and economically sustainable community."
Important to the design of the new suburb was a sustainable transport strategy. Chilmington Green will be connected to Ashford by a network of footpath and cycle routes as well as a high quality bus service. A renewable energy strategy and extensive areas of natural green space will also contribute to the community's environmental sustainability.
Richard Hutchings, project director at engineering consultancy WSP, who prepared all the engineering and environmental designs and documentation to support the application, said that there were several challenges in developing effective transport, utilities and drainage strategies that will ensure efficient delivery of the major urban extension. "Perhaps most significant was the development of a sustainable transport strategy that resolved existing capacity problems on the A28 corridor by reducing reliance on private vehicle travel and promoting alternative options such as walking, cycling and public transport."
A decision on the outline planning application from Ashford Borough Council is expected in spring 2013.
Got a story? Email news@theconstructionindex.co.uk