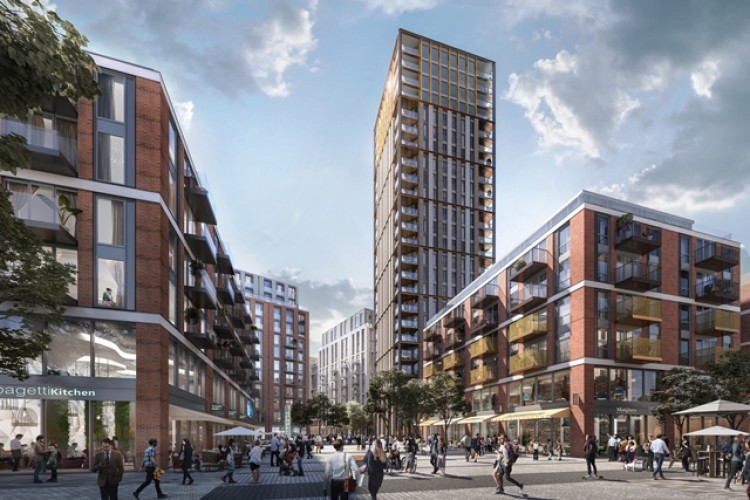 Weston Homes, in conjunction with landowner Columbia Threadneedle, has been in talks with Norwich City Council for the past two years about the redevelopment of the under occupied Anglia Square in the city.
The hybrid planning application consists of an outline application for the whole of Anglia Square, and a detailed application for the first phase of the scheme. 
Covering more than 1.2 million square feet, the proposals for Anglia Square consist of a series of new buildings around two landscaped plazas, surrounded by pedestrian boulevards, green squares, central courtyards and trees.
The biggest of the proposed new buildings is a 25-storey apartment block.
Under the proposals, the regenerated Anglia Square would provide more than 1,200 new homes, with at least 10% of them classified as affordable homes.

There would also be space for around 40 new shops, as well as a 200-bed hotel and a new leisure quarter, centred on a replacement ground floor multi-screen cinema.
The plans involve displacing Surrey Chapel, a Free Evangelical church, but it has been promised a new £2.5m home within the development.
Bob Weston, chairman & chief executive of Weston Homes, says: "Based on two years of extensive discussions with the city council and local community, the proposals for Anglia Square would transform it into a vibrant mixed-use urban quarter. Bringing inward investment and job creation, the regenerated site would help to further enhance the local community and complement the existing city centre."
He added: "Historically Anglia Square has been subject to several abandoned or stalled proposals. We are committed to changing this and providing a successful future for the site. The value we bring is the fact that Weston Homes is a highly successful housebuilder of 30 years standing and we have the track record and financial stature to deliver on the proposals we have now submitted to Norwich City Council."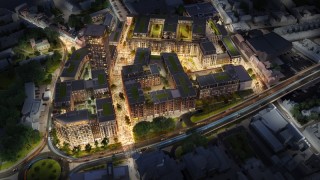 Got a story? Email news@theconstructionindex.co.uk