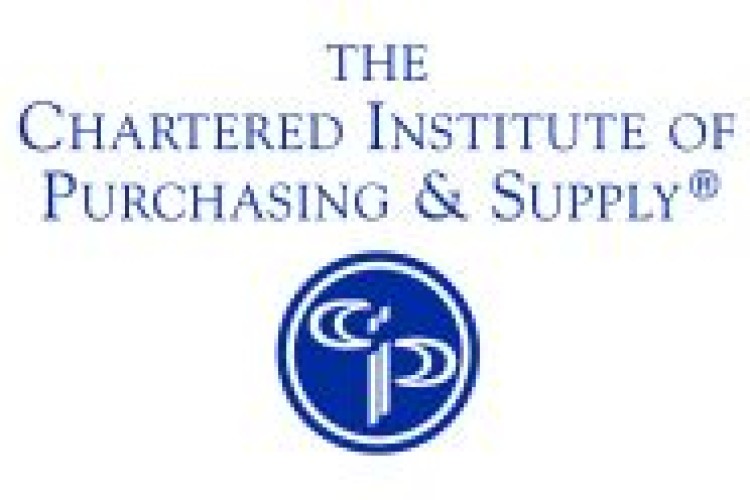 Activity across the construction industry was broadly unchanged in September, compared to August. The seasonally adjusted Markit/CIPS Construction Purchasing Managers' Index (PMI) posted 50.1, only fractionally above the 50.0 threshold that represent no-change.
September's reading was down from 52.6 in August because of a contraction in new orders.
Nonetheless, staffing levels increased, albeit only slightly. Confidence remained relatively subdued, with uncertainty over future economic conditions.
Two of the three construction categories monitored – housing and civil engineering – recorded lower output in September. Residential construction was the weakest performing sector, continuing the recent trend. Commercial-based construction activity increased in September. While the expansion was weaker than the long-run trend, it nonetheless helped to support overall activity.
Panellists commented that opportunities to tender had decreased, with some companies also noting that weak client confidence had led to some projects being delayed or cancelled.
Growth in purchasing activity also slowed in September, reflective of weaker trends in output and new orders. Despite this, suppliers' delivery times lengthened again. Anecdotal evidence suggested that shortages of stocks at vendors had led to the deterioration in supplier performance.
Higher output and projected growth of activity in 2012 supported a marginal increase in staffing levels at some companies but other panellists noted that job cuts had been implemented in line with the contraction in new business.

Input costs faced by construction companies in the UK again rose markedly in September, driven by higher raw material and fuel costs. However, the rate of input price inflation slowed sharply, with the indexregistering its sharpest month-on-month decrease since March 2009.
UK construction companies were optimistic in September that activity would increase over the next year. However, the degree of positive sentiment was mild, and relatively weak in the context of historical data. While hopes of an improvement in market conditions could boost new orders, and therefore activity, uncertainty over future economic conditions dampened confidence.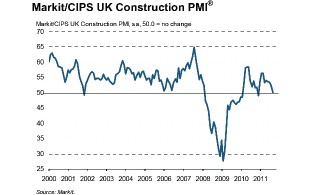 Report author and Markit economist Sarah Bingham said: "UK construction companies continued to struggle in the face of growing concerns about the wider economy, with weaker client confidence leading to a reduction in new business received during September. Activity growth slowed to near-stagnation, with constructors relying on work on existing contracts to support output. This therefore bodes ill for construction activity in the coming months.
"Civil engineering declined during September, reflective of cuts in public spending. Meanwhile, house building activity decreased at the fastest rate in nine months. However, recent announcements by the government may provide a reprieve in the coming months, as plans are made for land to be released for development, with construction companies not paying until the resulting properties are sold. On a more positive note, commercial-based activity increased again.
"Meanwhile, continuing the theme of recent months, expectations for activity over the next 12 months remained historically weak. Uncertainty regarding the economic outlook depressed optimism.
"While growth for Q3 as a whole was modest, it was slower than the expansion recorded in Q2, adding to worries that the overall UK recovery has lost further momentum from the lacklustre GDP growth seen in Q2."
Got a story? Email news@theconstructionindex.co.uk