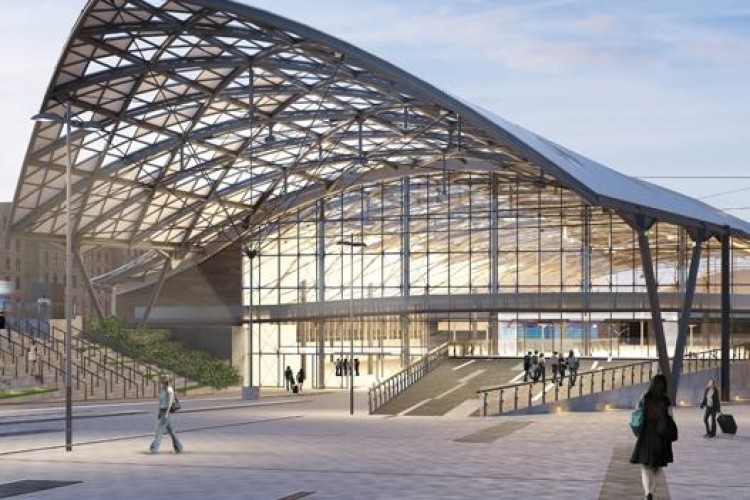 The prediction comes in consultancy PMR's report Rail construction in Poland in 2015-2020, which covers investments, companies, statistics, forecasts and prices.
The country's rail construction market is about to face new challenges, which will coincide with the launch of the new EU budget, the report says.
State-run rail infrastructure operator PKP PLK has not yet wrapped up all the projects under the previous EU budget but the moment is approaching when it will have to step up the tender procedures for the next investments. Rail construction maintains double-digit growth at present, though 2016 is likely to bring a decline in value of the market as a result of a slow start of investments from the new EU budget, the report's writers warn.
Five years ago, PLN2.5bn was spent on such projects. In 2014 and 2015, the investments exceeded PLN4bn and PLN5bn, respectively. This year, the PLN6bn threshold should be broken for the first time.

Many of the planned investments need on extensive preparatory work. Tasks ahead include preparing feasibility studies for 23 projects, environmental inventories for 15 investments and project documentations for two schemes. The preparatory work amounts to 'only' PLN500m, says the report, but it will lead to building nearly 7,000km of rail routes later on, involving billions of zlotys of investment.
The plan for work to 2020 construction also includes more focus on revamping existing routes, with the 36 projects accounting for about a quarter of planned spending.
 PKP PLK's biggest current investment is at Lodz Fabryczna station, involving PLN1.75bn of work. In early June, PKP PLK was allocated PLN929m from the EU Cohesion Fund towards carrying out the project. The underground station is the key element of the city of Lodz's new centre and an important part of connecting the urban and conventional rail system, long-distance coach connections, city transport and private car transport. It should open in early autumn 2016.
Got a story? Email news@theconstructionindex.co.uk