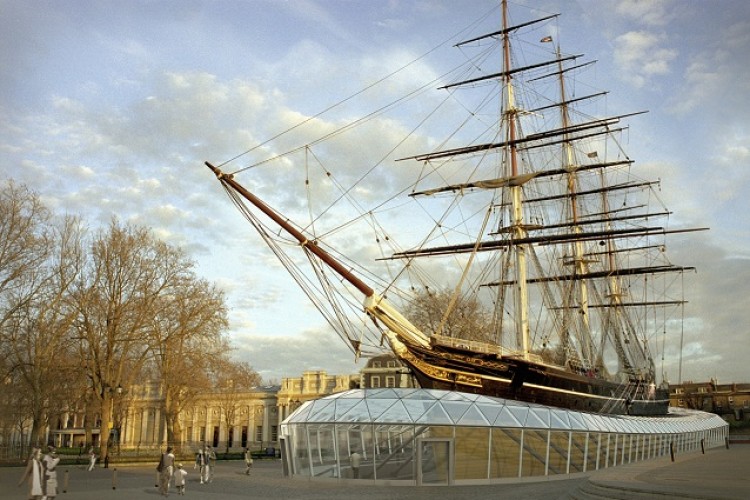 The company's Polypress plastic piping system has been chosen to create new heating and boosted cold water services for the historic Cutty Sark tea clipper which is being restored after suffering a major fire in 2007.
"Given the historical importance of the Cutty Sark it was vital that the products used would be able to provide outstanding performance for many years to come," comments Polypipe Terrain's Damian Farrell.  "Our Polypress system is specifically designed for hot and cold plumbing and heating systems, so it is ideally suited to a project such as this."
The Polypress system integrates multilayer composite pipe with robust press fittings in a single system and allows a permanent joint to be made through mechanically pressing the connection between pipe and fitting. The WRAS-approved system is lightweight and easy to install, and can withstand operating temperatures of up to 95˚

"Our strict manufacturing procedures mean that we can provide products which deliver the high quality levels required for a project such as this. There were obviously some unusual aspects to providing piping systems for an historic vessel like the Cutty Sark, but we were able to meet them without any problems."
The Cutty Sark was originally used as a merchant vessel to bring the first tea of the year back to London from Shanghai. Since 1954 it has been in dry dock and open for public viewing at Greenwich, South East London, where it suffered extensive damage in the 2007 blaze. It is expected to reopen to visitors in late 2012.
Got a story? Email news@theconstructionindex.co.uk