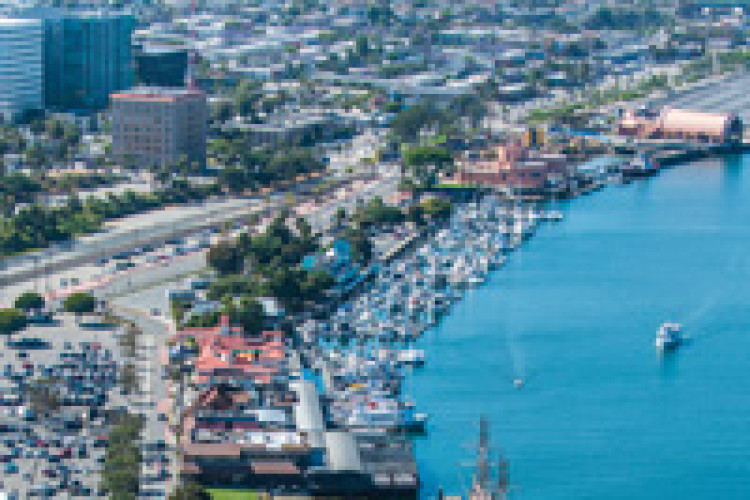 The development site includes 915m water frontage and 34,800m2 of retail and tourism-related entitled uses.  "We are investing hundreds of millions of dollars in public waterfront infrastructure along 16 miles of community-adjacent port property at the Port of Los Angeles," said port executive director Dr Geraldine Knatz. "We're building a waterfront to fit the scale of the largest port complex in the western hemisphere at the doorstep of the largest regional market in the western U.S."
The parcel was developed as Ports O' Call Village in the 1960s and was a popular regional destination for many years. It is walking distance from the Port's world cruise centre, which sees hundreds of thousands of cruise travellers each year. Other attractions within walking distance include the USS IOWA Battleship museum and a large indoor craft marketplace.
 "The City and Port of Los Angeles are pleased to offer qualified parties who have a vision for creating a world-class L.A. Waterfront, an unparalleled redevelopment opportunity that will rival other urban waterfronts around the globe," said Los Angeles Mayor Antonio Villaraigosa.
In recent years, the Port has made investments in promenades, marinas, parks and other public waterfront amenities aimed at providing greater public access to the waterfront. 
Got a story? Email news@theconstructionindex.co.uk