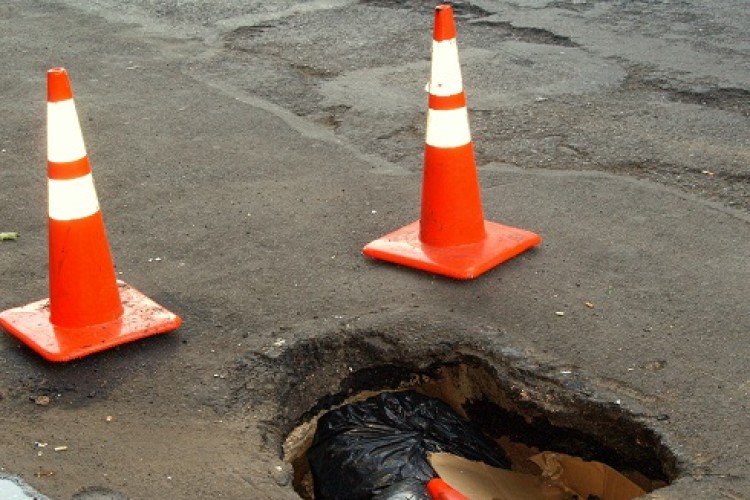 Potholes are putting a hole in taxpayers pockets.
The cost of damage to roads over the last three winters is estimated at £1.3bn in England and Wales, while the annual value of claims faced by councils relating to potholes amounts to £35m, according to the 2012 Annual local authority road maintenance (ALARM) survey conducted by the Asphalt Industry Alliance.
With the government having to spend £3bn over the next four years on road maintenance it's not surprising that Transport minister Norman Baker launched a review into potholes as part of the government's Highways Maintenance Efficiency Programme (HEMP).
The recommendations in the Potholes Review: Prevention and a Better Cure will have far reaching implications for how contractors and councils tackle potholes in the future. There are two key themes: 'Prevention is better than cure' and 'Right first time.'
The review states that intervening at the right time reduces both the amount and size of potholes. The 2012 ALARM survey reported that preventative maintenance is at least 20 times less expensive than reactive maintenance.
David Pearce, committee member at the Highways Term Maintenance Association, says the review focuses on "the benefit of whole-life costing and getting more bang for your buck".
Rather than maintaining roads to ensure potholes don't occur in the first place Pearce says have waited to they have appeared before carrying out ad hoc repairs.
"Councils have been reactive rather than pro-active." Pearce says. "Councils often use 'thin surface dressings' to fill potholes, but these don't offer structural strength.
"Local authorities like it because it's cheap, and it looks as though something has been done but it will only last around 2-3 years. The pothole review focuses on the benefit of whole-life costing and getting more bang for your buck. Local authorities need a planned, pro-active maintenance regime."
Three key issues
The review highlighted three musts for pothole repair: appropriate specification for the site; knowledge in materials and correct installation. There was concern that councils did not have expertise to specify correct treatments, and the review feared contractors lacked skills to apply Thin Surface Course Systems (TSCS). These offer more structural strength than surface dressings but have different bituminous properties to traditional materials.

In the last 20 years TSCS have gained in popularity over Hot Rolled Asphalt (HRA) and Dense Bitumen Macadam (DBM). The Potholes Review concluded that inappropriate use of proprietary surfacing materials contributed to surface failure. TSCS are designed to be safer, easier and cheaper to lay and they provide good deformation resistance. However, their performance is sensitive to laying conditions and correct site selection, says the review.
The review found many authorities moving away from proprietary materials in favour of traditional treatments. Others were developing their own specifications, such as Staffordshire County Council.
The Review accepts there is a place for TSCS when used appropriately, and it highlights new guidance. The Highways Agency has been working with the Mineral Products Association and Refined Bitumen Association to improve durability. Changes will be introduced into the Manual of Contract Documents for Highway Works this summer.
Many materials and systems are accredited to the Highway Authorities Product Approval Scheme (HAPAS). This assesses manufacturer products, systems and procedures to assure they are fit for purpose.
Other guidance includes the Road Surface Treatment Association's Code of Practice for those designing and installing road surface treatments and HMEP's common material specifications.
The review also recommends that local authorities collaborate with other councils if they lack appropriate skills.
"What I hope the report will do is refer local authorities back to good practice," says Pearce. "There are a lot of things you can do that don't cost a lot of money."
Workmanship is also highlighted as an issue. The review blames a lack of appropriate training and qualifications and the perception that it's work that can be undertaken by unskilled labour. It recommends a quality scheme similar to a National Highway Sector Scheme be established for manual surfacing operations.
Councils have good reason to read Baker's Potholes review. The effect of highway asset depreciation is soon going to be reported as part of local authorities' annual accounts, revealing past underinvestment. With the change due in 2012-13, there isn't much time to come up with the right specification to fill the hole in the balance sheet. 
Got a story? Email news@theconstructionindex.co.uk