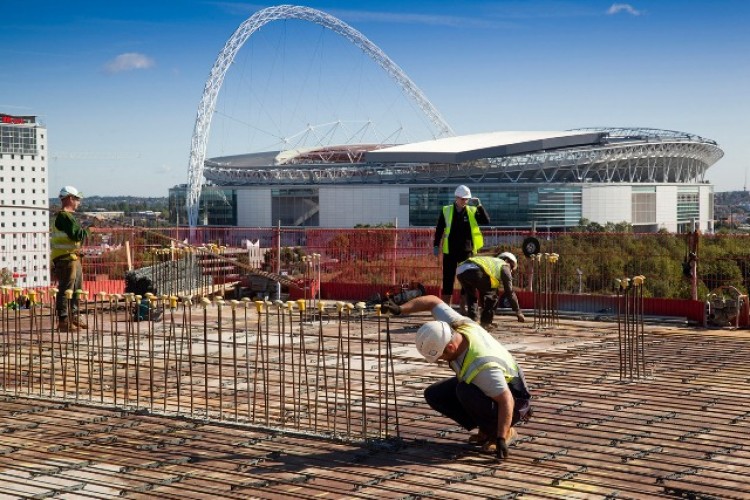 Four years ago the company was sending 30% of its waste to landfill. In 2011 that figure was down to just 4%. It is aiming for zero.
The company is also on course to meet its target of a 15% reduction in carbon emissions between 2010 and 2014. Relative carbon emissions (tonnes per £m) reduced 8.9% from 22.3 in 2010 to 20.3 in 2011. Average company car emissions are now 128g CO2/km, down from 135g CO2/km in 2010 and 160g CO2/km four years ago.
"Despite the tough market conditions, we made good progress in 2011 on our sustainable development ambitions," said Willmott Dixon Support Services CEO Chris Durkin, board director responsible for sustainability. "We've not been deflected from our sustainability goals by the challenge of an industry-wide fall in workload volumes. Being privately owned, we've a long-term commitment to achieving year-on-year improvement in our sustainable performance and expertise that short-term economic factors will not affect."
He continued: "Through the actions within our Carbon Management Plan, we forecast that our energy costs will be below £10m by 2014; without it, they would be nearer £15m."


Non-executive director Jonathon Porritt added: "Sustainable development is all about continuous improvement, and Willmott Dixon wants to lead in the construction and support services sectors, making significant further inroads to reduce landfill waste, cutting carbon emissions and helping clients achieve their ambitions for energy efficient, sustainable buildings.
"Ensuring the next generation of property is environmentally sound, as well as improving the current stock, is an absolute imperative. Our newly established Energy Service business gives added 'fire power' to Willmott Dixon's ability to meet these challenges and create jobs in the 'green' economy.
"Our role as a Green Deal Pioneer is something that will deliver real benefits in years to come; both for the environment and in creating and sustaining skills during this tough economic cycle. By being at the forefront of new ways to deliver sustainable property, we'll help our clients cope with the continuing rise in energy costs that both organisations and individuals are facing."
Got a story? Email news@theconstructionindex.co.uk