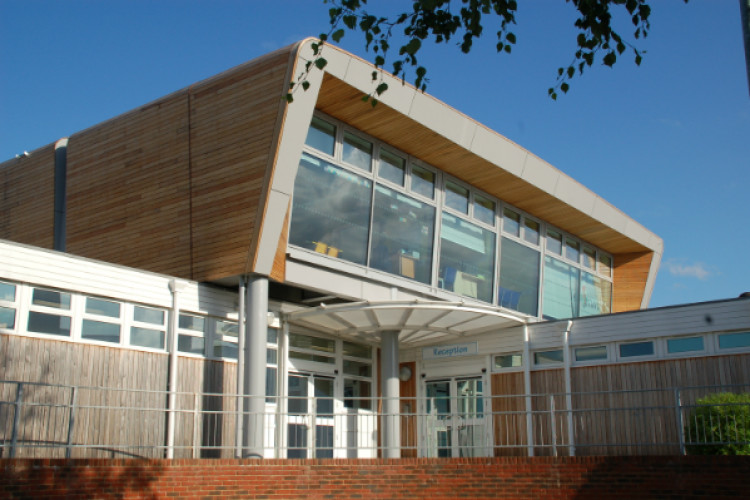 The Orchard School caters for primary and secondary aged pupils with social, emotional, behavioural and associated learning difficulties and has achieved Specialist Arts status. As part of KCC's Special Schools Review SEN (Special Educational Needs) programme, this school is part of the major building programme to provide additional facilities for its pupils and staff.
The concept was designed by architects Jacobs under the direction of KCC Property Group's SEN team.  The £600k project saw Provian Construction design and build a new first floor extension in conjunction with selected partners Lee Evans Partnership Architects, BSF Structural Engineers and MLM Consulting Engineers.
Built over existing school facilities, the extension provides four new classrooms together with a quiet room, an office and a refuge area. Central to the design was the structure having maximum natural light which was achieved through a glass curtain walling system.  
The new structure was designed to span above the existing school buildings and therefore the works had to be constructed in a method to ensure minimal or no disruption to the school and its pupils.
To eliminate the health and safety risks to the Staff and Pupils, a load bearing scaffold, specialist hoist and distribution system was used instead of cranes for the installation of the large glazed units in the curtain walling system.

'Access to the site was very limited and this factor was the main consideration on how the structure was designed' commented Paul Kelk at Provian Construction. 'We met the challenge of installing the steel frame over the Christmas school holidays, which resulted in key programme activities being date critical, with no opportunities for movement.'
The curved larch cladding on the roof design necessitated bespoke corner details which were manufactured by a local boat builder using hull building techniques. This created an aesthetically pleasing three dimensional effect between the roofline and glazing.
Provian also adapted the existing ground floor of the building to incorporate the change of use. This saw the conversion of a group room and boys' toilet facilities to accommodate a staircase and wheelchair platform lift leading up to the new extension. New unisex toilet facilities were provided on the ground floor with the adjacent girls' toilets converted to a new shower facility and single sex toilets.
The scheme has been carefully designed to provide adequate circulation space in the new first floor area with a new fire exit leading externally.
As a leading main contractor in the South East, Provian has an extensive track record of delivering education projects with minimal disruption.  Working across all areas of education from early years and primary, through secondary and to higher and further education, Provian's portfolio comprises a wide range of schemes. This includes small extensions and renovations, to major remodelling and creation of new facilities. Completed in 30 weeks, the Orchard School scheme for KCC further reinforces Provian's position as experts within the sector.
Got a story? Email news@theconstructionindex.co.uk