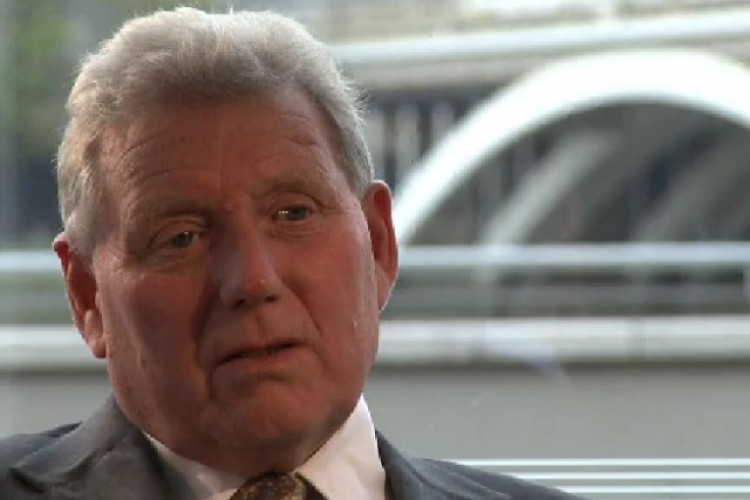 Having invested £3bn in the UK economy and created 6,000 jobs since the banking crises began, Mr Pidgley has called for a little quid pro quo: "Growth requires a stable political and economic environment with well-considered policies that welcome inward investment and give businesses the confidence to invest and grow," he said.
Mr Pidgley's comments came as Berkeley announced pre-tax profits up 58% to £214.8m for the year ending 30 April 2012 (2011: £136.2m). Revenue was up 40% to £1.04bn (2011: £742.6m).
He said: "Against a backdrop of a challenging economic outlook both in the UK and abroad, creating the conditions in which businesses can stimulate growth has become a political imperative.  New housing is uniquely placed to deliver growth; it is a sector that delivers employment both during and after the development process and stimulates activity throughout the supply chain in manufacturing and service industries. Since repositioning its strategy in February 2009 following the collapse of Lehman Brothers and at the height of the banking crisis, Berkeley has invested over £1 billion in new land and a further £2 billion breathing new life into disconnected communities and delivering new homes. Over this same period, we have created over 6,000 new jobs in delivering new housing across our sites, a contribution to the economy which should not be overlooked.

"We have achieved this over a period in which the industry has seen unprecedented change, with the removal of the South East Plan, the introduction of the National Planning Policy Framework and the implementation of changes to the way in which new housing contributes to local communities through the introduction of the Mayoral Community Infrastructure Levy alongside Section 106 contributions. Whilst I support the joint objective of these initiatives to increase local engagement and supply, the implementation of these new policies has created numerous practical issues that have yet to be resolved. These include the role that localism plays in development on a large scale and how to ensure that the delivery of new housing is commercially viable in an environment where planning authorities and government place ever increasing financial burdens on developers.
"The decision for businesses such as Berkeley to invest is finely balanced despite the sound long term fundamentals for residential property in London and the southeast of England.  Growth requires a stable political and economic environment with well-considered policies that welcome inward investment and give businesses the confidence to invest and grow; it is essential that London's competitiveness on a world stage is preserved. Unnecessary bureaucracy, over-zealous regulation and taxation policy, and a negative rhetoric that undermines confidence, create barriers to the delivery of new housing which will pose an unwelcome drag on growth. Indeed, there are indications across the wider industry that the recent upturn in construction levels is beginning to stagnate."
Got a story? Email news@theconstructionindex.co.uk