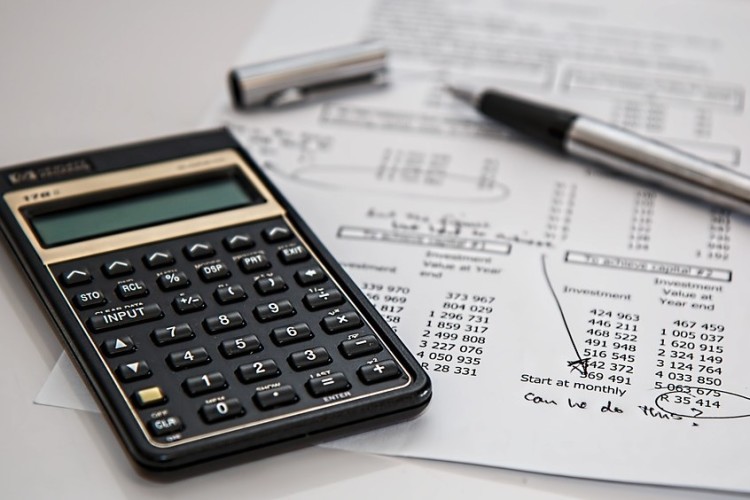 September 2020 saw the sharpest rise in new business since before the pandemic-induced lockdown, the survey found, with firms increasing their purchasing activity at the quickest pace for nearly five years.
Redundancies continue across the industry but at a slower rate than before. Optimism appears at its highest since before the virus hit.
The headline seasonally adjusted IHS Markit/CIPS UK construction total activity index registered a score of 56.8 in September, up from 54.6 in August but still down on July's 58.1. (Any figure above 50.0 indicates growth of total construction output.)
House-builders registered a sharp expansion in activity for the fourth month running. Work undertaken on commercial projects also rose strongly, increasing at quickest pace for over two years. But civil engineering activity fell for the second month running and at the sharpest rate since May.
New orders rose for the fourth time in as many months, with panellists continuing to mention a release of pent-up demand. The latest increase was the strongest since just before the escalation of the Covid-19 pandemic.
On the employment front, staff numbers continued to fall in September but the rate of workforce contraction eased to its slowest for seven months. Some panellists mentioned furloughed workers had been let go following a restructuring of operations.
Cost burdens continued to rise, although the rate of build inflation eased for the first time in six months to its lowest since May. Panellists often noted higher raw material prices amid shortages at suppliers, with data indicating another sharp deterioration in vendor performance.
Finally, confidence towards the 12-month business outlook was the strongest since February. Optimism was supported by expectations of a sustained rise in new work.

Eliot Kerr, economist at IHS Markit, which compiles the survey, said: "Following August's slowdown, growth in UK construction activity rebounded strongly in September. There were faster increases in activity in both the housing and commercial sub-sectors, which more than offset a sharper decline in civil engineering work.
"Forward-looking indicators point to a sustained rise in activity, with new work increasing at the quickest pace since before the lockdown and sentiment towards the 12-month outlook at its strongest for seven months.
"Meanwhile, latest PMI data pointed to another fall in employment numbers across the UK construction sector. That said, the rate of job shedding eased substantially, while building firms upped their purchasing activity in a further sign of encouragement for the months ahead."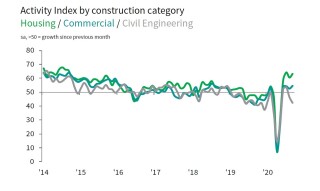 Chartered Institute of Procurement & Supply director Duncan Brock said: "UK Construction took off in September, soaring ahead of both the manufacturing and service sectors in terms of output growth and recording the fastest rise in purchasing activity since October 2015.
"Fuelled by the easing of lockdown measures, new orders rose for the fourth month in a row and at the quickest pace since the beginning of the year before the pandemic struck. Of the three monitored subsectors, house building was the strongest performer, with activity increasing for the second month in a row, partially driven by residential-related services such as home improvements. However, civil engineering took another backwards step and progress worsened significantly as bigger construction developments stayed in suspended animation.
"Government support schemes are winding down, so the bigger worry remains levels of job creation. With another drop in employment numbers, vacancies were sparse and further redundancy schemes could be on the cards once this pent-up demand for work is satisfied.
"But for now, builders are stocking up for Brexit and Covid preparations, so purchasing remains strong in spite of longer delivery times and some shortages. Optimism is at a seven-month high, so builders are enjoying this resurgence in activity following the summer lows."
Got a story? Email news@theconstructionindex.co.uk