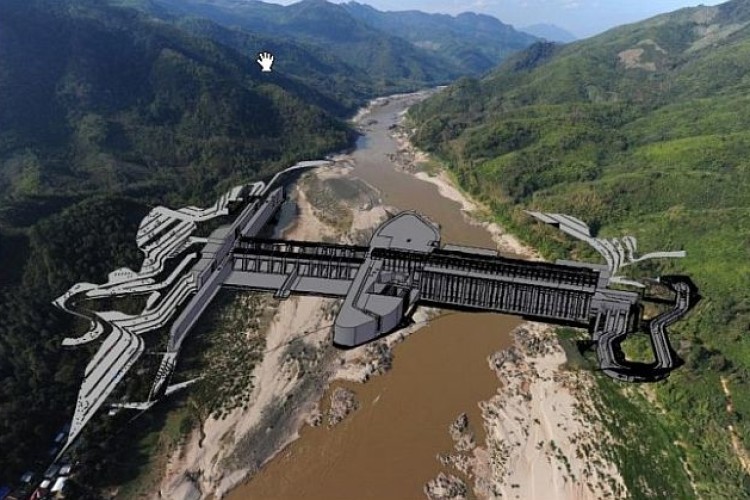 The energy production of the plant is sufficient to provide electricity to nearly a million people in Lao and three million people in Thailand.
Pöyry will support the Government of Lao and the project owner Xayaburi Power Company during the eight-year implementation period by reviewing the design and supervising the construction of the project. 
The project is a run-of-river plant, with no large reservoir. The installed capacity of 1,285MW is to be generated by 8 turbines. The design includes multiple fish passages, fish-friendly turbines, low-level outlet gates for sediment flushing and navigation locks for shipping to minimise possible adverse environmental and social effects of the plant.

In 2011 Pöyry acted as a technical consultant to the Government of Lao preparing a technical comparison between the original Xayaburi hydropower project design and the recommendations of the Mekong River Commission. In that technical comparison, Pöyry made several specific recommendations to improve the sustainability of the scheme. Since then, Pöyry has worked as the Lao government's engineer during the development of the project. The government of Lao and Xayaburi Power Company have confirmed that the recommendations made by Pöyry will be incorporated in the project design.
"Large infrastructure projects such as hydropower plants raise a variety of sustainability related questions among stakeholders," said Ari Asikainen, president of Pöyry's energy business group. "However, the Xayaburi hydropower plant, as an example, will provide CO2-free renewable energy for about four million people in South East Asia. The lifespan of a run-off river power plant can reach up to 100 years and during this period it will provide affordable clean renewable energy to Lao PDR and Thailand, replacing fossil fuels, improving reliability of power supply and helping to advance Lao PDR out of the "least developed" category of nations. Through this assignment Pöyry is committed to monitor the construction of the hydropower plant and its compliance with the Mekong River Commission guidelines, including the proposed technical design improvements and additional studies. I believe that by first reviewing the project's technical design and now overseeing the project implementation we can actively and positively contribute in careful implementation of the first hydro power project in the lower Mekong river."
Got a story? Email news@theconstructionindex.co.uk