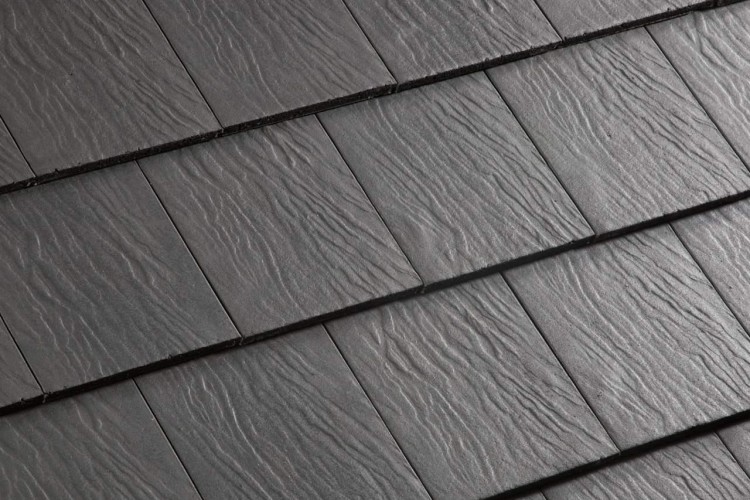 The second generation Slate 10 range is quicker to lay, comes in a wider range of colours and has the highest BRE rating, A+. Four brands make up the range; Landmark Slate 10, Saxon 10, Richmond 10 and, for the first time, Mockbond Richmond 10. Key improvements to all include:
•Only 10 slates per m² required with improved shunt performance
•No requirement for eaves and top slates
•Lower minimum pitch, as low as 17.5°
•Single nail fixing using either Aluminium Alloy or S/S Ringshank nails (dependent on fixing specification)

The new Slate 10 products come in a comprehensive range of colours, including new additions Flame Red and Rustic Brown. Also on offer are regional colours for the Midlands, North West, North East and Scotland, and the entire range includes a shadow line on the underside of the leading edge, helping to visually reduce leading edge thickness.
In addition, the Slate 10 range has a low environmental impact, qualifying for the highest BRE Green Guide to Specification rating of A+. House-builders and specifiers can take advantage of this when building to the Code for Sustainable Homes. 
Richard Hartley, head of marketing and business development at Redland expressed his enthusiasm for the new range, saying: "Our updated Slate 10 range is high quality and easy to install, offering the customer a cost effective choice boasting a variety of colours and features. This is a perfect example of Redland's continuing commitment to innovation, as we always strive to develop our existing products to ensure a high level of customer satisfaction."
Designed to be part of an entire roof system, the new Slate 10 range delivers the beauty of a slated roof underwritten by the Redland 15 year Roof System Guarantee for complete peace of mind.
Got a story? Email news@theconstructionindex.co.uk