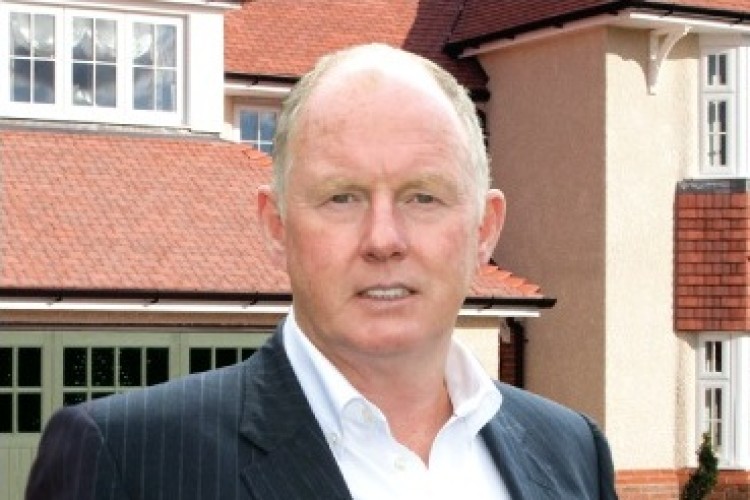 Operating profit nearly tripled, from £12.7m in 2010 to £31.2m this time. Pre-tax profit was up from £0.7m to £25.3m.
Chairman Steve Morgan said: "Redrow has delivered another robust performance improving both revenue and profitability, in spite of the difficulties facing the homebuilding industry. Through decisive management action, particularly the introduction of the New Heritage Collection, we have been able to increase average selling prices and margins by changing mix and keeping costs under control."
He called on the government to intervene to ease mortgage availability and so enable housebuilders to drive economic recovery. He said: "The outlook for the industry remains challenging due to the lack of mortgages, particularly for first time buyers.  With five new jobs being created for every new home built, it is strongly in our country's interest to resolve the mortgage issue, which would once again enable the housing industry to provide urgently needed new homes and a major stimulus to the economy."
Redrow has this year restructured by withdrawing from Scotland – selling its business there to Springfield - and increasing its focus on the southeast. This includes a new division focused on prime London locations where the market is strongest. It has already acquired or contracted 342 high value plots across five sites.

The first London site, for six large houses at Ealing, is under construction. Work should start on a large riverside site in Kingston before the end of the year. There are also planning applications submitted for sites at Marble Arch and Wapping where Redrow is working jointly with Galliard.
Mr Morgan added: "Redrow has demonstrated over the last two years that we have been able to grow the business substantially by changing group strategy.  The nature of our land acquisitions over recent times will continue to drive the average selling price in an upwards direction.  Other than a marked deterioration in the general economy and the housing market in particular, I feel confident that Redrow will make further progress during the current year."
Investment in London and the land bankincreased net debt during the year to £75.4m (2010: £47.1m) with gearing increasing to 16% (2010: 11%).
Got a story? Email news@theconstructionindex.co.uk