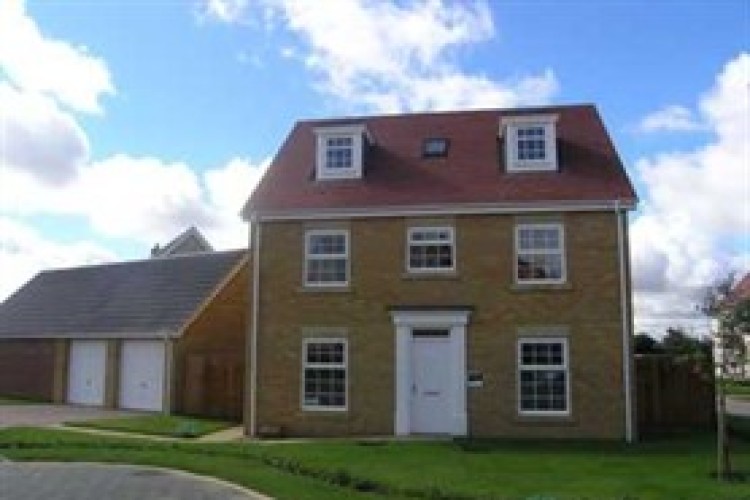 Operating margin improved strongly, increasing to 12% from the 9% achieved last year. The company said that this reflects the realisation of increases in development value from historic land investments, the introduction of more recently acquired sites and the continued close control of the group's cost base.  
Legal completions have increased by 6% to 4,712 and the average selling price has gone up 7% to £171,206. Revenue is 13% ahead of 2011 at £806.7m.
Persimmon has also increased its landbank, with 5,779 new plots acquired on 50 sites in the first half of the year, bringing the total of owned and controlled plots to 63,786 from 62,364 in 2011. This represents over 6.5 years' supply at current sales levels.
"The Group has made an excellent start to the current financial year, underlying pre-tax profit up 65% and an operating margin of 12.2% - an improvement of 320bps compared to the first half of 2011," said chairman Nicholas Wrigley. "These results reflect the early success of Persimmon's new strategy to grow into a stronger, larger business whilst returning £1.9bn of surplus cash to shareholders. The future growth of Persimmon will continue to be based on the solid foundations of the good results achieved in the first half of 2012."

Persimmon Homes legally completed 2,838 new homes in the first half of the year, 4% ahead of 2011, with the north division volumes up 21% to 1,080 new homes.  The average selling price in the Persimmon Homes business of £171,703 was 3% ahead of the prior year due to change in sales mix, underlying pricing having remained stable.
Charles Church has had an increase of 30% in legal completions to 1,123 new homes in the first half of the year representing 23.8% of our total sales. The average selling price of £233,565 was 8% up from £215,963 in the first half of last year.
Westbury Partnerships delivered 751 affordable housing legal completions in the first half, down 12% on the previous year.  However, it expects to complete a similar number of affordable homes for the full year when compared to 2011's 1,789 new homes.  Average selling prices achieved in the first six months were 7% lower than the prior year at £89,485 but average prices in the forward order book are some 9% higher at about £98,000.
Got a story? Email news@theconstructionindex.co.uk