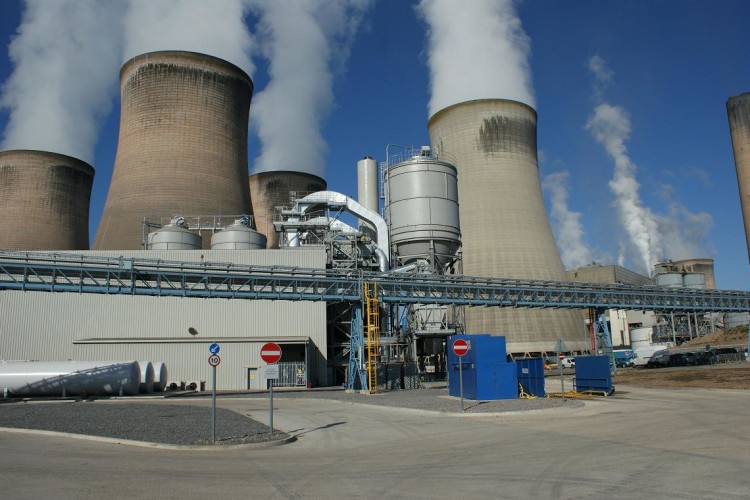 RockTron's unique technology is designed to recycle 100% of both fresh AND stockpiled coal-fired power station waste (fly ash) on an industrial scale, to produce valuable eco-mineral cementitious substitutes that deliver a fundamental material improvement over other fly ash products RockTron's proprietary process offers for the first time a consistent year-round supply of superior main constituents for cement and cement combinations at higher substitution levels than conventional fly ash, that outperform GGBS (slag) on price!
The RockTron beneficiation process separates the majority of unwanted materials present in fly ash which are detrimental to concrete production. This allows RockTron eco-minerals to be used at greater substitution levels in cement and concrete than has been possible in the past with unbeneficiated fly ash. For instance RockTron Alpha has an immediately achievable substitution of 30-35%, and independent testing Kirton Concrete in the UK and research elsewhere is currently underway to assess substitutions greater than 35%.

RockTron has successfully resolved many of the negative issues traditionally associated with the use of unprocessed fly ash, namely: high carbon content; variable quality; and seasonal fluctuations in supply. Unlike raw fly ash, RockTron eco-minerals have low Loss on Ignition levels, are manufactured to a consistent high quality and are available in constant supply – all year round. Consequently, concrete can be manufactured more cost-effectively, using environmentally sound recycled materials that offer a low embodied energy solution, while providing a more durable concrete that grows stronger over time and offers greater durability. 
RockTron represents a major opportunity for the cementitious industry to significantly reduce its manufacturing and supply chain costs, whilst helping to cut large-scale CO2 emissions. Every tonne of CEM I cement currently produces approximately 0.82 tonnes of CO2 (more than 5% of annual man-made CO2). RockTron estimates that for every 500,000 tonnes of RockTron Alpha used as a substitute for CEM I, up for 450,000 tonnes of CO2 could be saved.
Got a story? Email news@theconstructionindex.co.uk