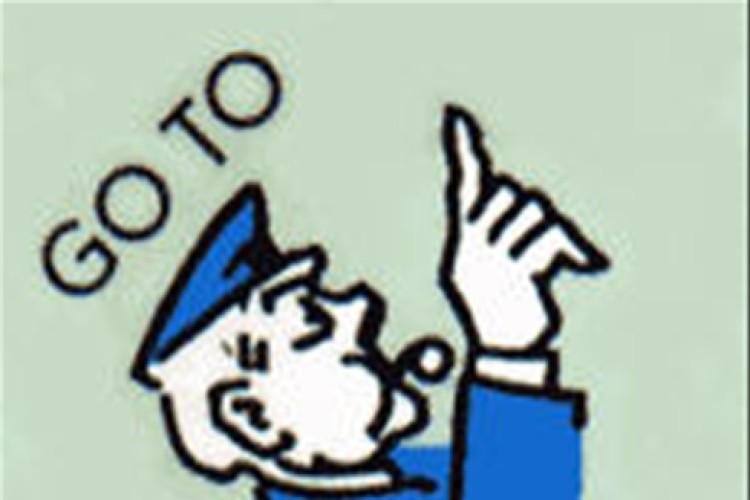 Kieran Calvert, 24, pleaded guilty to 19 charges under the Fraud Act after scamming more than £27,000 from householders.
Calvert, of Harris Street, Darlington, County Durham, had been carrying out bodged guttering and fascia improvements to homes - and falsely trading under the name a reputable business,
It is believed that at least 30 properties were affected across Nottinghamshire, Derbyshire and Leicestershire.
Leicestershire County Council's Trading Standards Service worked with a specialist Scambusters team, which is supported by local councils and central government and operates across the East Midlands, to investigate Calvert's crimes following dozens of complaints.
An independent construction expert who examined Calvert's work found that the wrong materials had been used and they had not been properly fixed to the buildings.
In some cases a thin layer of UPVC was fixed over rotten wood, which should have been replaced with a thick layer of UPVC.
Calvert got work by producing leaflets and falsely using the name of a local reputable fascia and guttering company, together with a 0800 telephone number that diverted callers to his mobile phone.


The leaflets were distributed around housing estates built in the 1970s and 1980s and which had wooden fascias.
Leicestershire trading standards chief David Bull said: "When we received the first complaint about this trader our enquiries soon established that this was a wide scale fraud. To enable the investigation to progress we referred it the East Midlands Scambusters team.
"One of our officers was seconded to them to work on this case. It's a great example of how Trading Standards Services will effectively work together, to tackle rogues who operate across a wider area."
Paul Gretton, who manages the Scambusters team, said: "This case was unusual in that it ripped off both consumers and legitimate businesses at the same time.
"Calvert was superficially charming and friendly but he carried out work which our expert considered worthless and could actually have caused damage to the consumer's property.
"He also used the good name of established local businesses and did real damage to their hard-earned reputation."
Got a story? Email news@theconstructionindex.co.uk