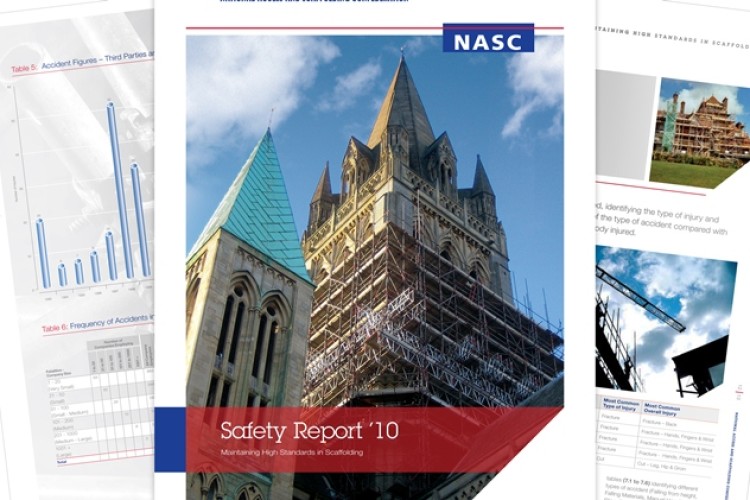 The latest NASC annual safety report is an audit of all 'contracting' members reported incidents and accidents during the last 12 months. Submission of data is compulsory for all contracting members of the confederation.
Despite tough trading conditions for the scaffolding sector, scaffolders working for NASC members increased 12% compared to the previous year, a clear signal that the demand for regulated scaffolders continues to rise.
Though the number of scaffolders increased, the number of incidents and accidents has decreased by 20% compared to the previous year.
The NASC argues that this demonstrates that scaffolding provided by its regulated membership is carried out to a higher standard than carried out by unregulated non-members.
NASC immediate past president Bob Whincap said: "The vigour with which NASC members continually improve on scaffolding safety is a testament to our commitment to obtain only the highest standards of scaffolding expertise. Non-regulated scaffolding firms are at odds with the demands that industry now expects. If a company cannot meet the criteria of the NASC then you have to question their safety practices and ultimately the very serious risk they expose to themselves and others around them."
Got a story? Email news@theconstructionindex.co.uk