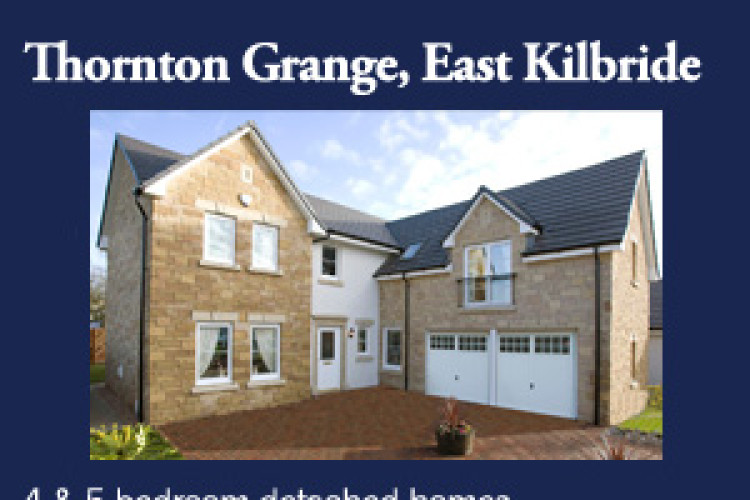 According to official statistic, 10,827 new homes were started in the year, an increase of 24% on the previous year. This increase follows three years of recorded annual decreases in private sector new-build starts.
The statistics reflect new starts by housebuilders building for private sale, alongside other housebuilding activity by construction companies throughout Scotland such as for RSL shared equity developments and self-build.
There was also a continued increase in the number of council houses across Scotland, with local authorities completing 1,206 new homes in the year to September 2012, the highest number since 1990.
Across all sectors, 14,032 houses were started to June 2012, up by 4% compared to the same period last year.
Housing minister Margaret Burgess said: "Scotland's construction sector has faced the full force of the economic downturn. Times are still very tough, with high deposit requirements and reduced mortgage availability continuing to prove a barrier to recovery in the housing market.

"However, I welcome these latest statistics and hope this increased activity can spark an economic revival for the industry."
But the Scottish Building Federation (SBF) said that Scotland's housebuilding industry still had 'a mountain to climb'.
SBF chief executive Michael Levack said: "It's certainly welcome news that the number of new private sector homes being started has finally begun to increase. But the number of new homes completed in Scotland continues to fall, down 5% or almost 900 units during the year to June 2012, with the public and private sectors equally affected by this drop.
"Compared to five years ago, the latest figures show total completions down 35% and the number of private sector homes more than halved from almost 20,000 units during the 12 months to June 2008 to less than 10,000 during the year to June 2012.
"On the road to sustainable recovery, it's clear that the industry still has a mountain to climb. When he presents his autumn statement next week, I would urge the chancellor to release additional funds to help boost the number of new public sector homes being built. Alongside targeted tax measures to restore confidence in the house-buying market, this would give a welcome boost to the construction industry and help to increase the supply of housing to meet demand."
Got a story? Email news@theconstructionindex.co.uk