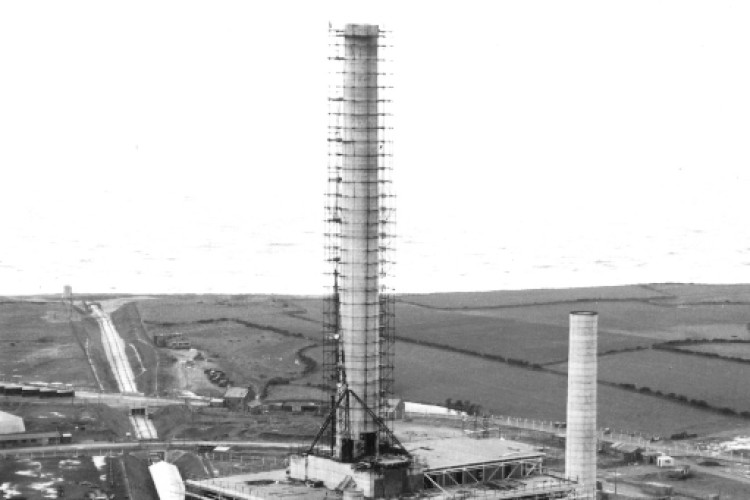 The 61m chimney sits on top of the 11-storey First Generation Reprocessing Plant, standing 122m high in total.
It is right in the centre of one of the busiest areas of the site, so cannot just be knocked down or blown up. Instead it will be surgically dismantled using a special platform, a process that will take several years to complete. Some 600 tonnes of concrete and rebar and more than 25 tonnes of stainless steel will be removed, bit by bit.
Project manager Matthew Hodgson said: "The job of bringing down the stack is going to be a delicate operation to ensure 100% safety of all personnel and surrounding nuclear plants.  We have employed Nuvia Limited who has been working with us and a number of other contractors, including Delta Steeplejacks, for the last three years on the demolition scheme.
"Obviously conventional demolition using explosives is not feasible therefore we will use an ingenious self-climbing platform which will bring the chimney down bit by bit in a controlled manner."
This technique is similar to that being used to bring down the chimneys of Battersea Power Station. 
Mr Hodgson added: "A mini-replica of the tapered chimney will be built to test the methodology as the diameter of the chimney increases the lower you go down, so the platform will correspondingly have to increase in size.  A specialist diamond wire cutting system will be used to remove large sections of the concrete structure and the internal metal flue, all of which will have to be lowered to the base of the stack for monitoring before disposal."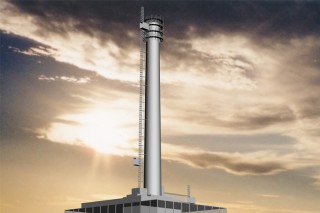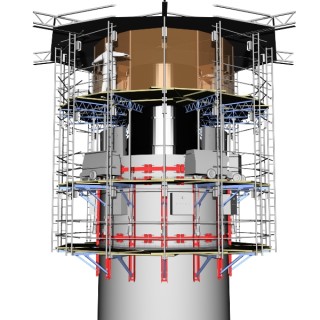 Built in the early 1950s the first generation reprocessing plant carried out the first stage of reprocessing fuel from the Windscale Pile Reactors to produce materials for the UK's Cold War defence programme.  It was later modified as a head end plant for commercial oxide fuels following the opening of the Magnox reprocessing plant 50 years ago. Operations ceased in 1974 and oxide reprocessing was transferred to the Thorp reprocessing plant in 1994.
Recent assessments of the 1950s stack have confirmed that it doesn't meet modern design standards and its removal is considered a high priority for Sellafield Ltd, the Nuclear Decommissioning Authority and the Office for Nuclear Regulation (ONR).
Work on site will soon begin to install an industrial lift and a roof bridge structure, allowing access to the base of the chimney. The lift and bridge will then be used for the removal of waste materials when demolition starts.
Nuvia is the nuclear division of Soletanche Freyssinet, a wholly owned subsidiary of Vinci.
Sellafield Ltd has been owned and operated by Nuclear Management Partners (NMP) since 2008. NMP is a joint venture of URS, Amec and Areva.
Got a story? Email news@theconstructionindex.co.uk