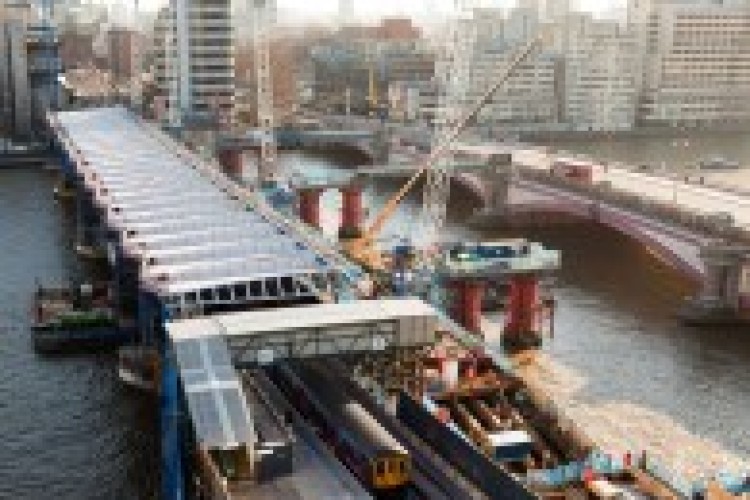 The company has reported an increase in revenue but falls in profit and operating margin in its half-year results.
It plans to merge Severfield-Rowen Structures, Watson Steel Structures and Steelcraft Erection Services in response to market conditions and to allow it to achieve improved efficiency, cost base and performance benefits. It hopes to complete the merger before the end of 2012.

Revenue for the first six months of the year was up to £135.9m from last year's £122m, while underlying operating profit fell to £2.3m from £4m. Underlying profit before tax fell to £1.5m from £3.4m while retained profit after tax was £0.2m compared with 2011's £1.1m.
The operating margin was 1.8%, down from last year's 4.7%.
"The Group has continued to encounter challenges in the UK business with diminishing overall UK construction demand, the re-emergence of pricing pressure and the protraction of contractual settlements," said chief operating officer Tom Haughey. "Despite the backdrop, the UK order book remains stable at £218 million, which maintains full activity at all UK plants into 2013 and suggests further growth in market share.  UK margins are nonetheless coming under pressure again as clients and the supply chain push much harder to compete in a shrinking market.


"Competitors in our sector remain under significant pressure, reflected in many cases by loss-making financial returns which are not sustainable and further rationalisation is expected in the industry.
"The demand outlook for the UK, with the current exceptions of London commercial, industrial, warehousing and some energy sectors, continues to be stagnant at best.  Political policy direction on UK energy would be a helpful stimulus to UK construction but the potential projects pipeline of £465 million in the UK remains sufficient for our needs in 2013."
In India, joint venture company JSW Severfield Structures Ltd is now operating profitably and will contribute positively to the second half of this year.  The group and its partner JSW Steel have agreed to a £7m investment to increase the product range and increase capacity levels by some 50% at its facility in Vidyanagar.  The new investment will be commissioned by the middle of 2013.  Further investment in JSSL is being contemplated for 2013 at a second location in India.    
"Whilst we are pleased by the stability in the order book and our market position, with uncertain demand levels and a difficult pricing environment in the UK having an impact on our margins, we envisage a challenging six months ahead and are taking actions in response to this," said Haughey. "Looking further out, we remain determined to grow the business at home and in India, despite the economic backdrop and are confident that our strategy leaves the Group well positioned to take advantage of opportunities both in India and in the UK."                    
Got a story? Email news@theconstructionindex.co.uk