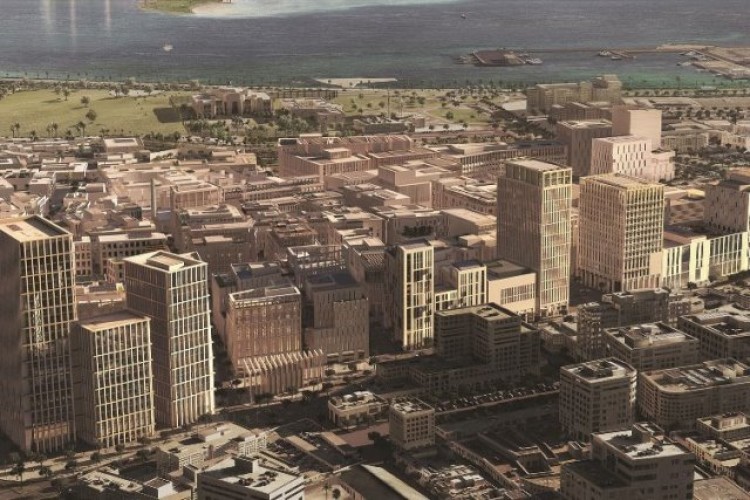 Doha rulers expressed anger in response to evidence given this week by seven directors from the failed construction business, including former chief executive Richard Howson.
Mr Howson told a joint inquiry of the House of Commons Work & Pensions and Business select committees that Carillion would not have collapsed if a Qatari property company had paid up on a £200m bill it owed.
Doha-based Msheireb Properties had hired Carillion to work on a £4bn redevelopment of the centre of the Qatari capital ahead of the 2022 World Cup which the tiny Gulf state is hosting.
Mr Howson told MPs how he used to travel to Qatar every month trying to get the money. 'I felt like a bailiff,' he told the MPs, claiming that Carillion had not been paid since the summer of 2016.
But Msheireb Properties insists that money was handed over in 2017 and disputed Carillion's claims. It denies being a cause of Carillion's liquidation.

In a statement, the Qatar company said: "Despite ongoing project delay, Msheireb Properties continued to pay Carillion. However, Carillion did not pass these funds onto its supply chain, leaving over 40 subcontractors unpaid.
"This resulted in Msheireb Properties absorbing significant additional costs as we were forced to pay Carillion's supply chain directly and engage a third-party contractor to ensure that Carillion's original project was delivered.
"Msheireb Properties intends to take all necessary steps to recover the significant commercial shortfalls we have incurred because of Carillion's default."
According to The Times, members of the ruling Qatari Al-Thani royal family, ultimate owners of Msheireb Properties, are prepared to give evidence to the same parliamentary inquiry to refute the Carillion claim that the company would have survived if there had not been a problem getting money out of the Doha firm.
About the author: Anthony Harwood is a former foreign editor of the Daily Mail
Got a story? Email news@theconstructionindex.co.uk